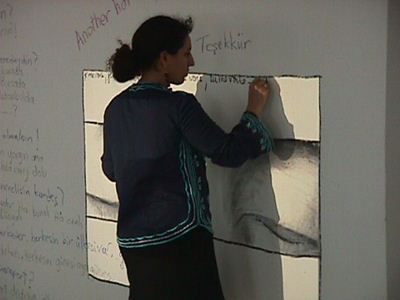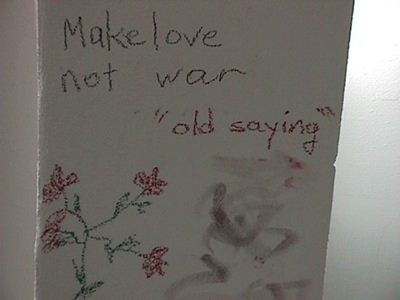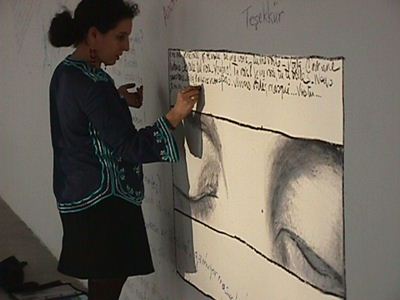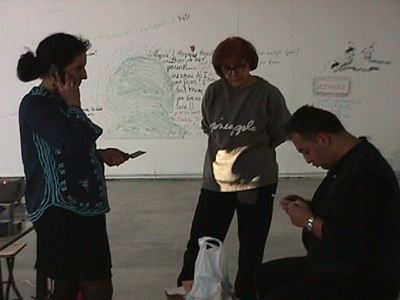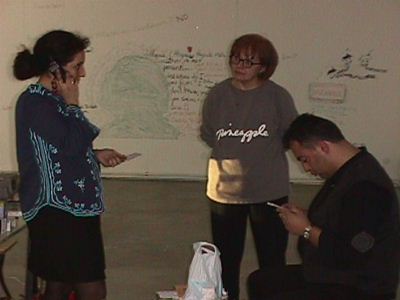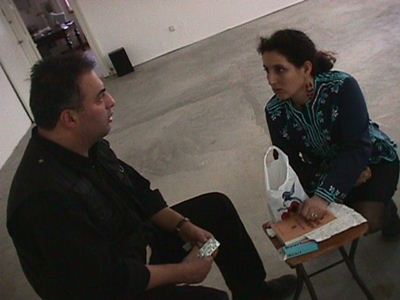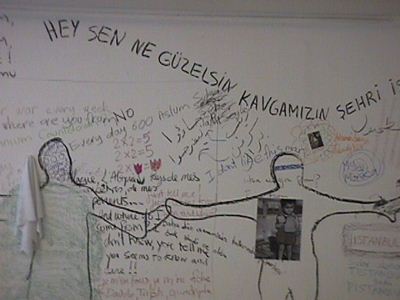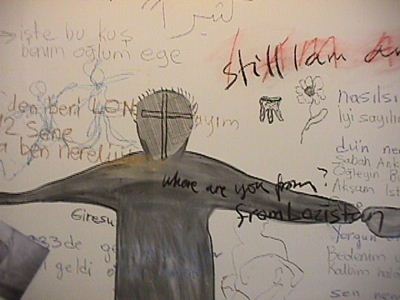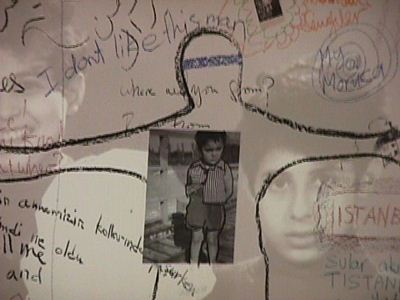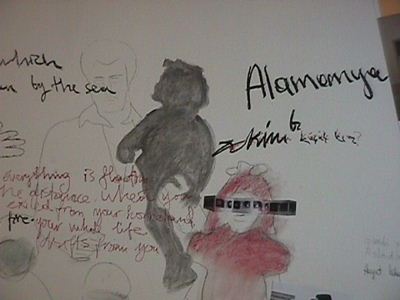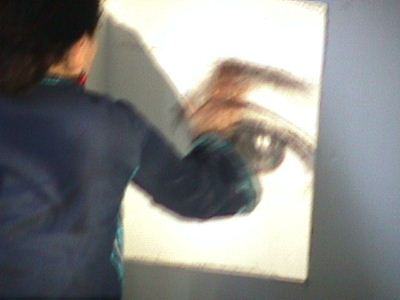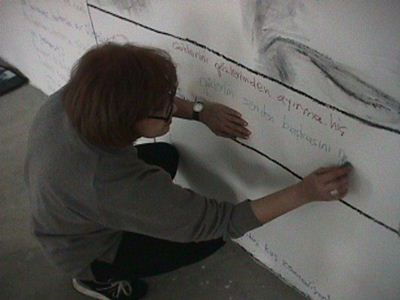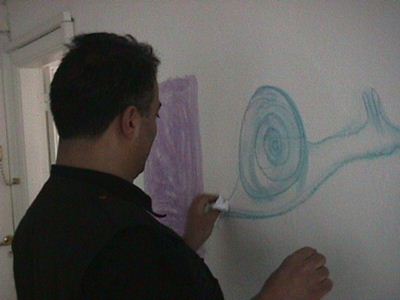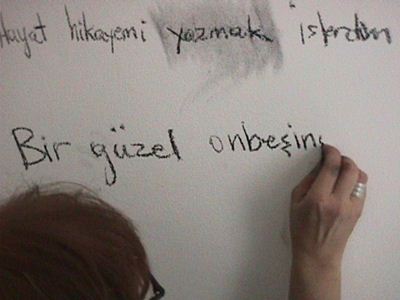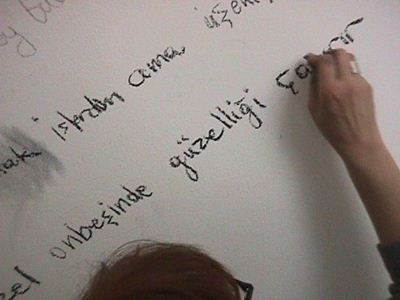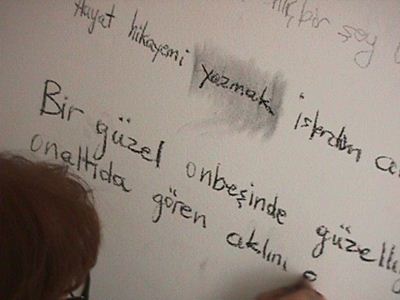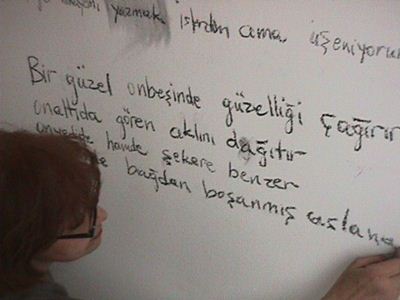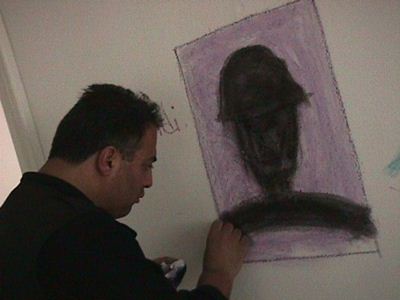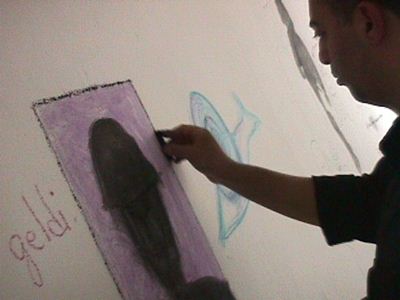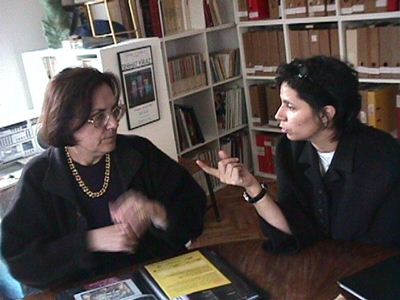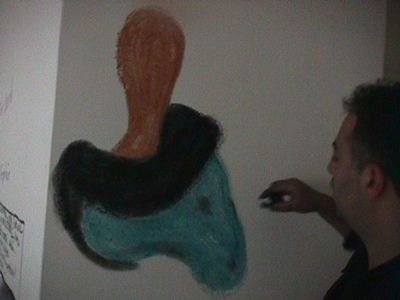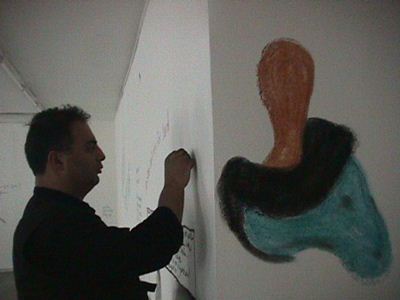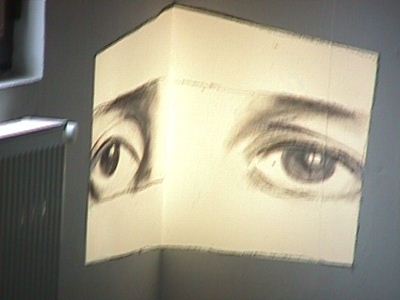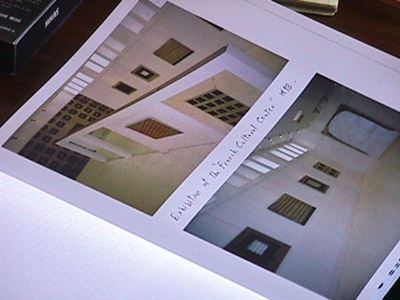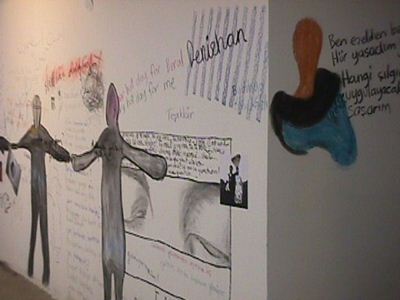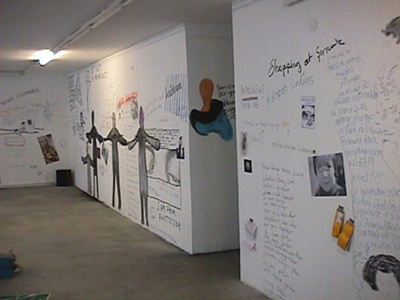 WHERE ARE YOU FROM?
T Union Exhibition
9 March/Mart-10 April/Nisan 1999
BM Contemporary Art Center
T Union's exhibition in BM Contemporary Art Center entitled "Where are you from?" used the gallery space  as a bulletin board, as a wall newspaper, as a graffiti surface, to answer this question. Sermin Sherif, Denizhan Özer and Zineb Sedira simultaneously completed their work on the walls, mainly referring to their homelands and family backgrounds. The audience was invited to unfold and  illustrate their personal reflections and stories. The walls of the gallery were covered with texts, graffiti, drawings, photographic images and collages. The surprising result was that most of the statements were rendered in poetic form. Caricature was the next popular way of expression.  The artists have extended the social impact of art as well as the significance of what "others" think and create. The answers did not save the world, but they opened doors to new consciousness and subjectivity.
The question "WHERE ARE YOU FROM" defines an essential parameter in the life of the immigrant artist. It is probably the most frequent question to open a conversation; however the triviality and  absurdity is deceiving. The question adresses issues of sociopolitical and cultural significance. Now, in the age of massive immigrations hybrid cultural forms need  critical analysis and deep examination. This question provides a prosperous context for both sides, for the artist and the audience.  In general, the work of the immigrant artists are characterized by the ambiguous use of their situation of  belonging and not belonging to the environment .They develop methodologies, formal strategies and activist intentions to challenge the invisible and reserved rules of the institutionalized art-world. Most of the time the activist intentions involve collaborative work and anonimity, which diminish the attention on the person but direct the attention on the work. There is no way but to overcome the quintessential aloneness with an active dialogue or a performative event which will allow the audience to take part in the work. Over the past thirty years, participatory and activist art has come a long way and transformed in the sense of encountering their audience for it has become more and more difficult to captivate and convince the audience who is under the siege of sociopolitical and mediatic agenda. Therefore, activist and performative art entered into the labyrinths of particularity, of heterogenity and personal histories, where the immigrant artist has his/her realm of experience.