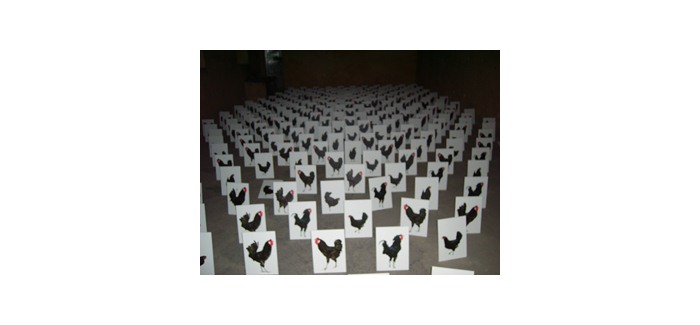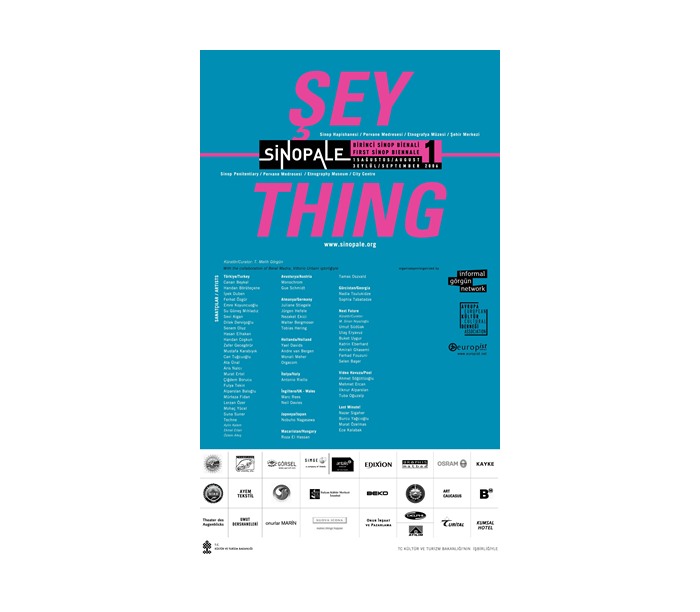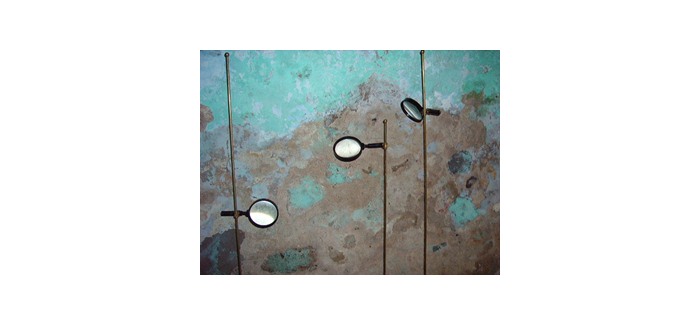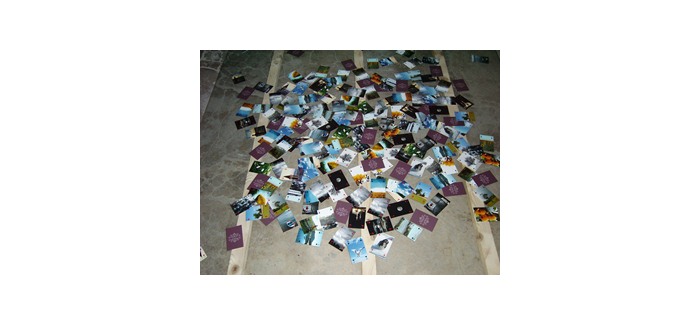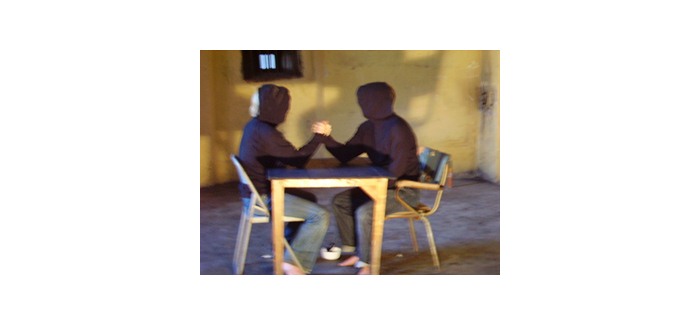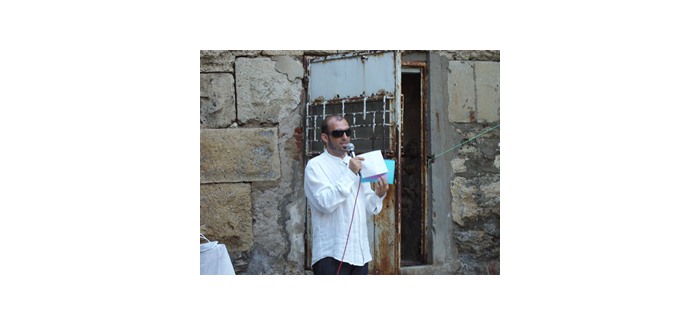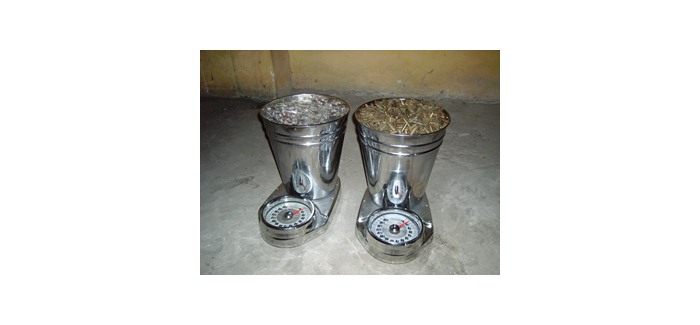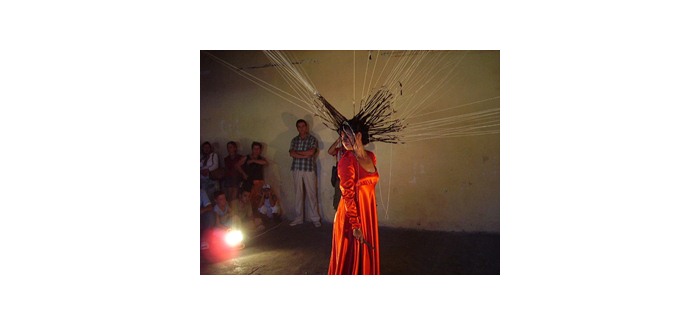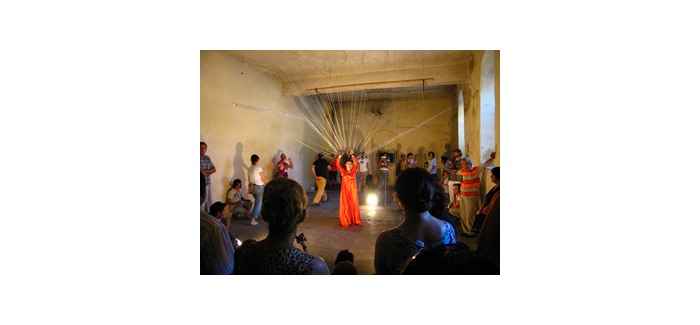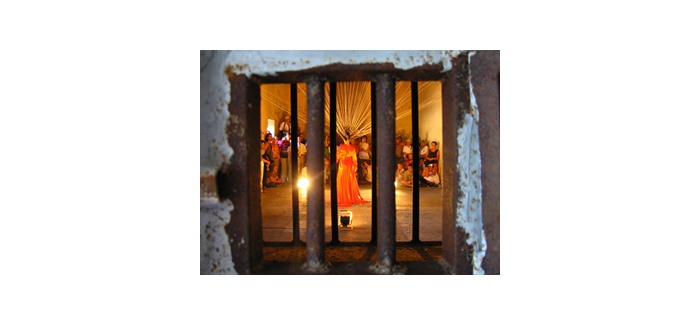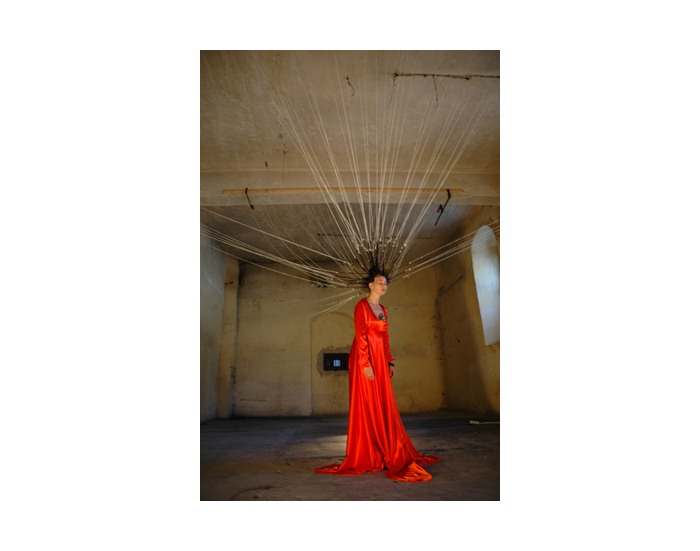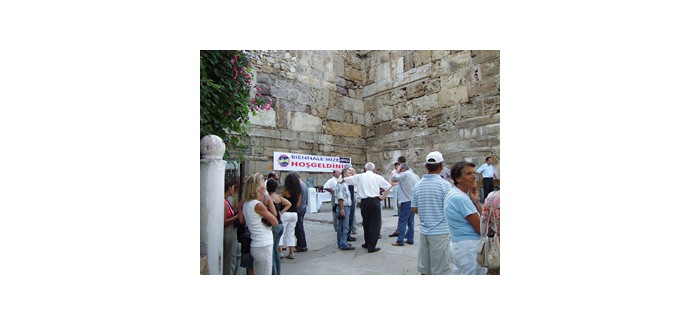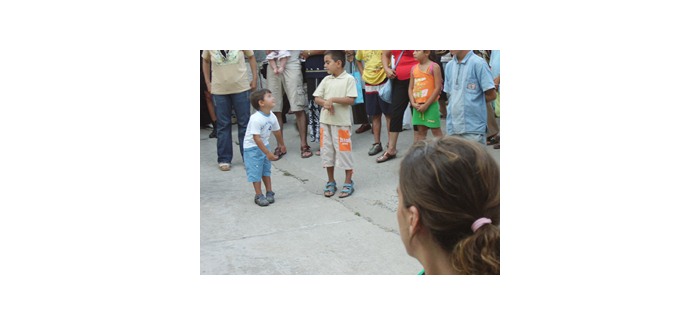 Sinopale, 1. International Sinop Biennial
August-September 2006
Venues: Historical Snop Prison, Old Hotel 117, Old Tekel Building (Old Tabak Building), Pervane Madrasah, Handcrafts Bazaar, Etnography Museum, City Center
Artists: Alparslan Baloğlu, Walter Bergmoser Andre van Bergen, Canan Beykal, Handan Börtüçene, Yael Davis, İpek Düben, Nezaket Ekici, Ekmel Ertan, Mürteza Fidan, Róza El-Hassan, Jürgen Hefele, Eric van Hove, Aylin Kalem, Emre Koyuncuoğlu, Monali Meher, monochrom, Nobuho Nagasawa, Tamas Oszwald, Orgacom (Nadia Tsulukidze & Sophia Tabatadze), Kerem Onur, Murat Özelmas, Lerzan Özer, Ferhat Özgür, Marc Rees & Neil Davies, Antonio Riello, Gue Schmidt, Juliane Stiegele, Suna Suner, Burcu Yağcioğlu & Ece Kalabak & Nazar Sigaher, Mohaç Yücel, Next Future
Curators: Melih Görgün, Beral Madra, Vittorio Urbani
"Şey, -thing"
One of the oldest cities on the Black Sea coast, Sinop was named after the goddess Sinope and bears a name that has remained almost the same for centuries and the city has hosted many cultures throughout history within the area it is isolated in.Sinop was a centre of specialist shipbuilding in the Ottoman period. The city lost its function during the transformation of the empire, and in 1887 the historical dockyards were converted into a prison complex which meant that  Sinop, the shipbuilding and commercial centre of old, became a prison town and was left in poverty. The geographical position of Sinop, the northernmost city in Anatolia, on a foreland with only a single entry point contributed to the isolation of the city. The oppression of the political authority of the time transformed the city into a veritable "prison town."
Individuals that were considered to pose "a threat to society," often guilty of 'thought crimes' were incarcerated in Sinop Prison. However, the prison assumed a reverse function and became an environment where serious intellectual work was created. On the other hand, what was produced here supported the emergence of a certain synergy for the city of Sinop and its inhabitants and established its reputation as the dissident city in the history of the Republic.
In the cold war period Sinop became the "big ear" of the USA and was used as the NATO base positioned here to control the USSR, becoming the point where one "bloc," to which one half of the world was member to, was being checked upon by the "other bloc." This military base "was placed on a hill dominating the area and established in order to provide a simultaneous monitoring of information and best assessment of intelligence data", as a concrete implementation of Michel Foucault's interpretation of the concept "Panopticon*." The state "turning a deaf ear and a blind eye" based almost the entire economy of the city on revenues from the base. The solitude the city suffered here created awareness in the city's community regarding the importance of thinking and creating independently.
A reasonable process for new environments and togetherness.
Modernist culture and art policies of the central political administration implemented within the framework of modernist policies often triggered the Sinopian's faculty of thought, engendering the birth of the profile of a contemporary "urbanite," free of bias and bigotry. Prisoners of thought (writers like Sabahattin Ali and Eşber Yağmurdereli) at the prison and their production from the prison, and the popular following of the artistic activities within a central program created the environment for the infrastructure of an educated "new centre" which questioned and demanded.
The thing which developed as a "counter-action" against official authorities who didn't even consider appreciating the value of the city's natural and historical wealth, which are laid bare as a treasure in the city centre, was the "thing" one felt to now develop an awareness towards the consumption of culture and art and to preserve them as "values".
The word defining this condition of obscurity would also define the conceptual structure of the first biennial.
The transformation of the indescribable condition : "şey, -thing"
This entity known as the 'thing' contains the endless distance between the known and the unknown, every-thing and no-thing.
The inevitable reality of being a 'thing', our responsibilities and things we turn a blind eye to, the position of things in the face of re-formation and destruction and the gaps in and the naïveté of our actions were discussed from an artistic point of view in the works installed in Sinop Prison which is intensely inhabited by "thing"s.
Sinop has reopened the discussion on its relationship with art in historical process. This settlement is searching for its codes and recoding itself.
The Relationship between Purpose and Means
The effort shown by many young people to receive art education, the instinct to produce with aesthetic concerns and the historical layers of the city upon which everyday life takes place, now mean that the construction of a new structure has begun.
The post-1980s cultural and artistic policies of the state have focused on the private sector; art has been reduced into a marketing tool of the private sector and has become an object of consumption targeting a segmented target audience. Cultural and artistic policies devoid of social concerns and focusing only on their economic targets have resulted in the accumulation of culture and art in the centre and isolated cities like Sinop have been completely excluded from the global system. These policies have also resulted in the modernization process in Turkey being left incomplete without full internalization.
At this point, the following question comes to mind: Can the civil initiative form a new structure by activating local, national and international dynamics? What can the new stance be in the face of the terminated relationship between the centre and the periphery?
"Sinopale" is a structure formed to respond to this question.
Sinop and the Biennial (Sinop+Biennale=Sinopale)
Sinopale has basically been designed as a structure which can develop its own practice within its own area of use. This structure has been constructed to to activate civil initiatives in an area where policies do not exist and to create demand regarding the formation of policies.
The main idea of Sinopale develops from the bottom up, and in this context, it transforms local (and regional) thought into an international language and contributes to world culture. This is what renders this type of organization valuable on the international platform.
"Requirements, Obligations, Plans and Results."
Unlike other biennials, Sinopale has been organized as an art organization which involves the inhabitants of the city in the production process. Sinopale is a civil society activity of an artistic nature.
At the first Sinop Biennial artists organized workshops with the participation of the public enabling an expression in international language for local problems, and also trying to create an awareness of ownership and to attract attention to issues on the international agenda which the local sphere has remained unaware of.
The works of the artists were installed in spaces including the Sinop Prison, the Ethnography Museum and the Seljuk Madrasah according to their preferences. The performance program opened all areas of the city to the artists' use and works focusing on Sinop were again in the forefront. Interactive works, instrumental in the participation of the local public in artistic production, are important in that they function to accelerate the process of "internalization."
Sinopale I was a unit of integration with its 3 curators, 60 artists, its organization crew and the 29,000 people of Sinop who made an effort for its success. The people who considered themselves a part of this project at this stage, who came and created, are pioneers who have formed a model for the structures to be formed in years to come.
The Panopticon was originally a prison building with a round-shaped section designed to allow an observer in a central tower observe all prisoners without the prisoners being able to tell whether they are being watched. Foucault claimed all hierarchical structures like the factory, the school and the hospital were later based on the Panopticon.
*************************************************************************
Sinopale, 1. Uluslararası Sinop Bienali Açık ve kapalı alanlarda sergiler, yerleştirmeler, interaktif etkinlikler ve performansları kapsayacak olan "Sinopale 1. Uluslararası Sinop Bienali" 15 Ağustos- 3 Eylül 2006 tarihleri arasında Sinop şehir merkezindeki bir çok mekanda görülebilecek.
Sinopale, tarihi çok eski dönemlere dayanan ve süreç içinde çeşitli görevler üstlenmiş, günümüzde son derece makul şartlarda yaşayan, ama ötekilere göre farklı olan bir şehirde güncel sanat uygulamaları için oluşturulmuş bir platformdur.
Sinopale performans, film, video, resim, heykel, yeni medya uygulamalarında, yeniden gündem oluşturmaya yönelik provokasyonları da destekleyen bir sanat oluşumudur.
"Şey, Thing"
Sinopale ilk etkinliğinin kavramsal çerçevesi "şey, thing" olarak belirlenmiştir.
Güncel sanatta "şey" olma durumuna bir projeksiyon tutacak olan etkinlik, bireyi "sanat" olma durumuyla karşılaştıracak önermeleri içermektedir.
T. Melih Görgün'ün genel küratörlüğünü yaptığı, Roza El Hassan, Monali Meher, Antonio Riello, Nezaket Ekici, Handan Börüteçene, İpek Duben, Nobuho Nagasawa, Murat Ertel, Monochrom, Emre Koyuncuoğlu, Ferhat Özgür, Mohac Yücel, Tamas Oszwald, Andre van Bergen, Yael Davids, Juliane Stiegele, Murteza Fidan, Lerzan Özer, Orgacom, Can Tuğcuoğlu, Mustafa Karabıyık, Zafer Gecegörür, Techne (Aylin Kalem, Ekmel Ertan, Özlem Alkış), Alparslan Baloğlu, Nadia Tsulukidze, Çiğdem Borucu, Sophia Tabatadze, Suna Suner, Ata Ünal, Handan Coşkun, Hasan Elhakan, Senem Oluz, Dilek Dervişoğlu, Sevi Algan, Su Güneş Mıhlandız, Walter Bergmoser, Jurgen Hefele, Marc Rees+Neil Davies, Canan Beykal, Tobias Hering, Fulya Tekin, Gue Schmidt'in katılacakları Sinopale'de "Video Havuzu" (Ahmet Söğütlüoğlu, Mehmet Ercan, İlknur Alparslan, Tuba Oğuzalp) ve Türkiye (Umut Südüak, Ulaş Eryavuz, Selen Başer, Buket Uygur), İran (Amirali Ghasemi, Ferhad Fouzuni) ve Almanya (Katrin Eberhard)'dan tasarımcıların katılacağı ve küratörlüğünü Sinan Niyazioğlu'nun yapacağı "Next Future" bölümü de yer alacak. Burcu Yağcıoğlu, Ece Kalabak, Murat Özelmas ve Nazar Sigaher'de etkinliğe katılan genç isimlerden.
Danışmanlığını Vittorio Urbani, Beral Madra, Mahir Namur'un yaptığı ve Sinop Belediyesi'nin desteğinde Informel Görgün Network, Avrupa Kültür Derneği, Nuova Icona, Bukalemun Halkla İlişkiler, Simge Antalis, Edixion, Graphis Matbaa, Osram, Beko, Ayem Tekstil, Theater des Augenblicks, İstanbul İtalyan Kültür Merkezi, Kültür ve Turizm Bakanlığı, Beko, Sinop İş Adamları Derneği, Onur İnşaat ve Pazarlama, Kayke, Umut Dershaneleri, Art Caucasus, Delphi, Atılım, Turital, Kumsal Hotel, Onurlar Marin gibi bir çok kurumun işbirliği ile gerçekleştirilecek olan Sinopale 3 Eylül de kapanacak.