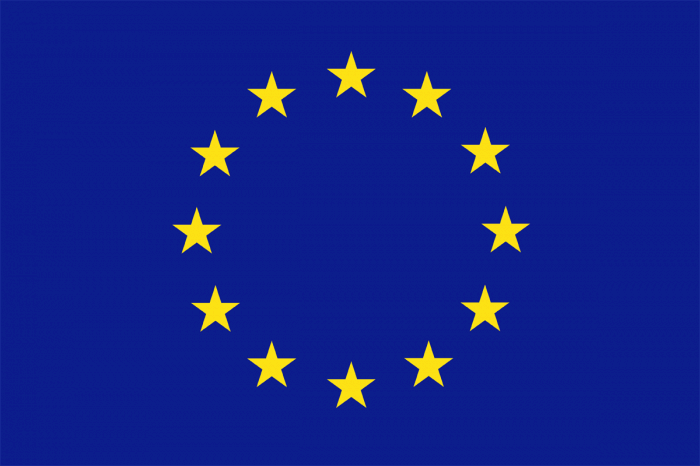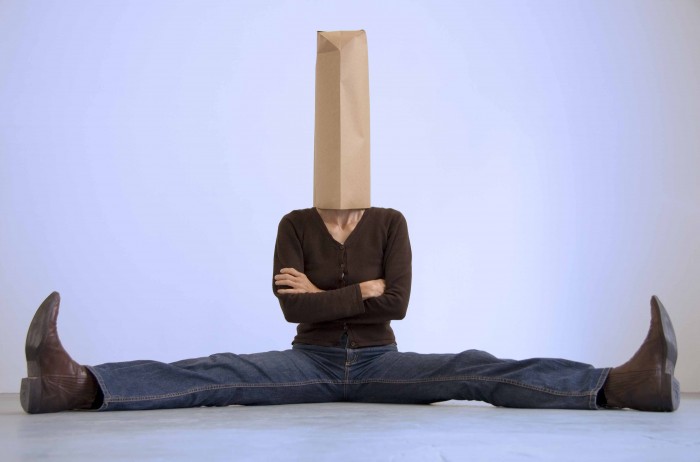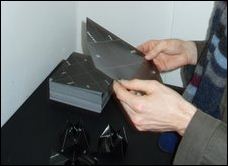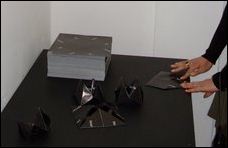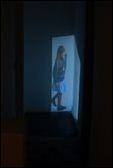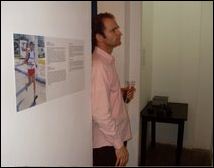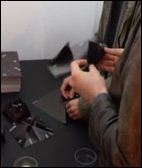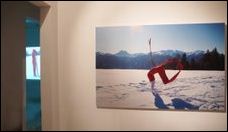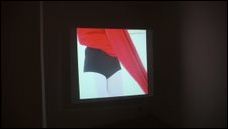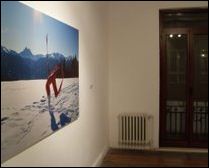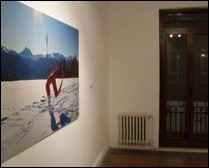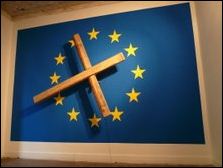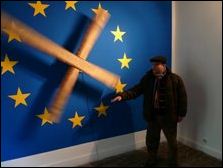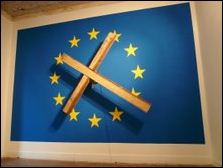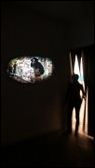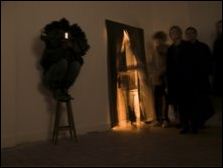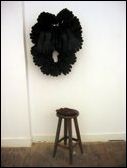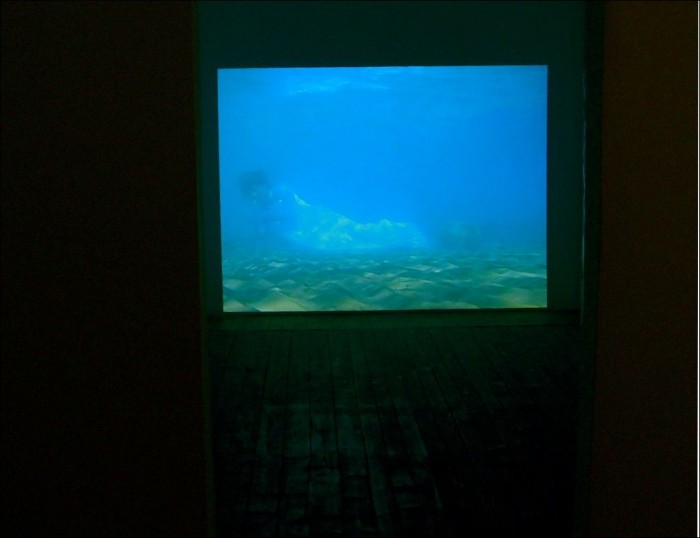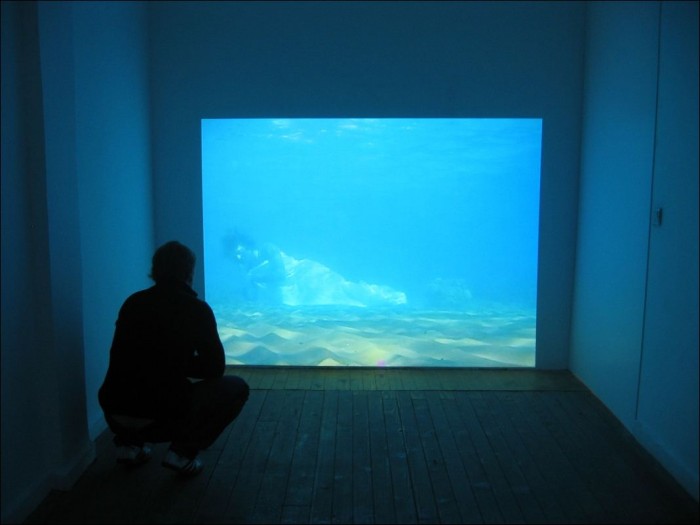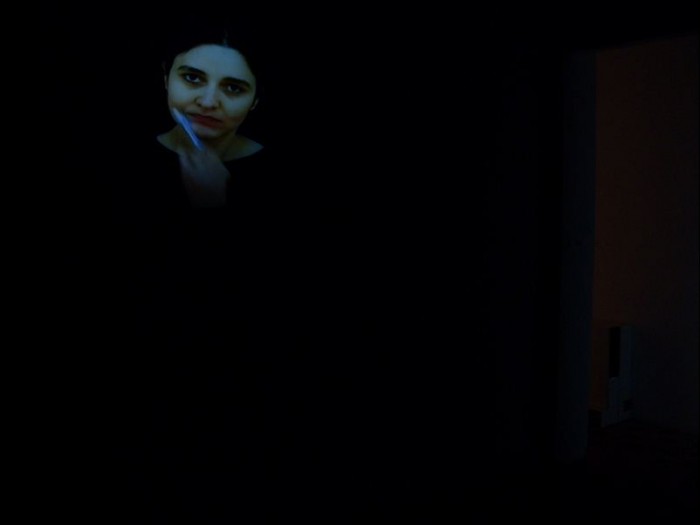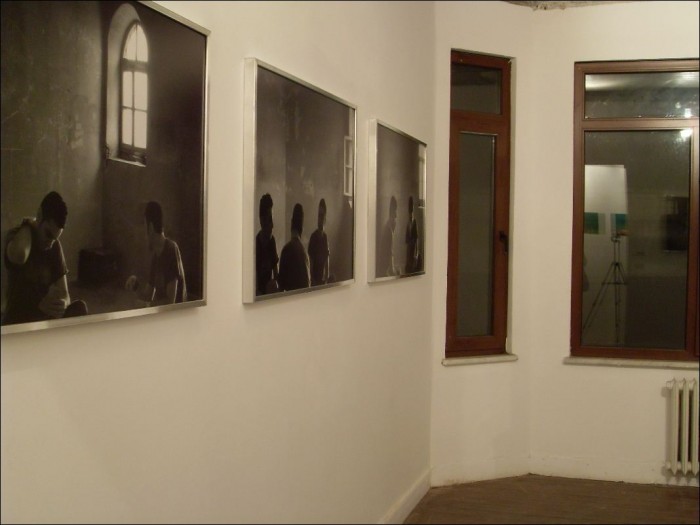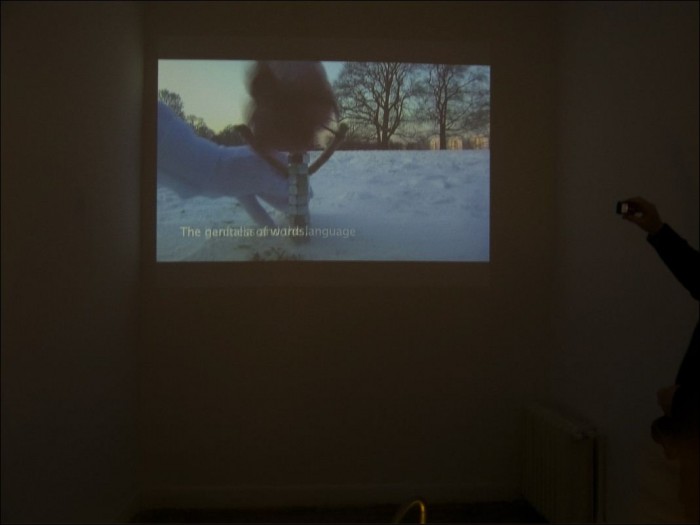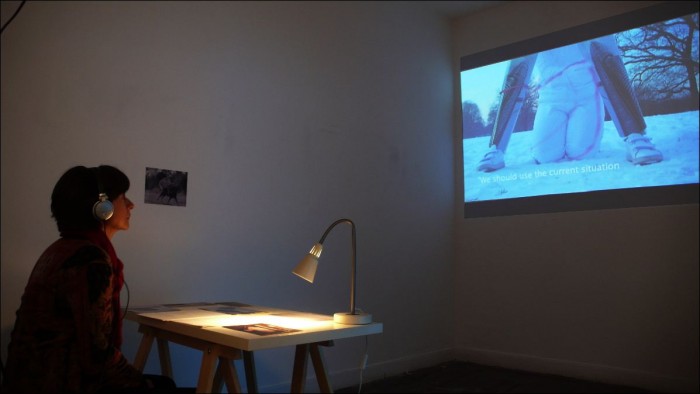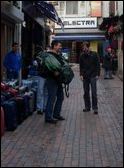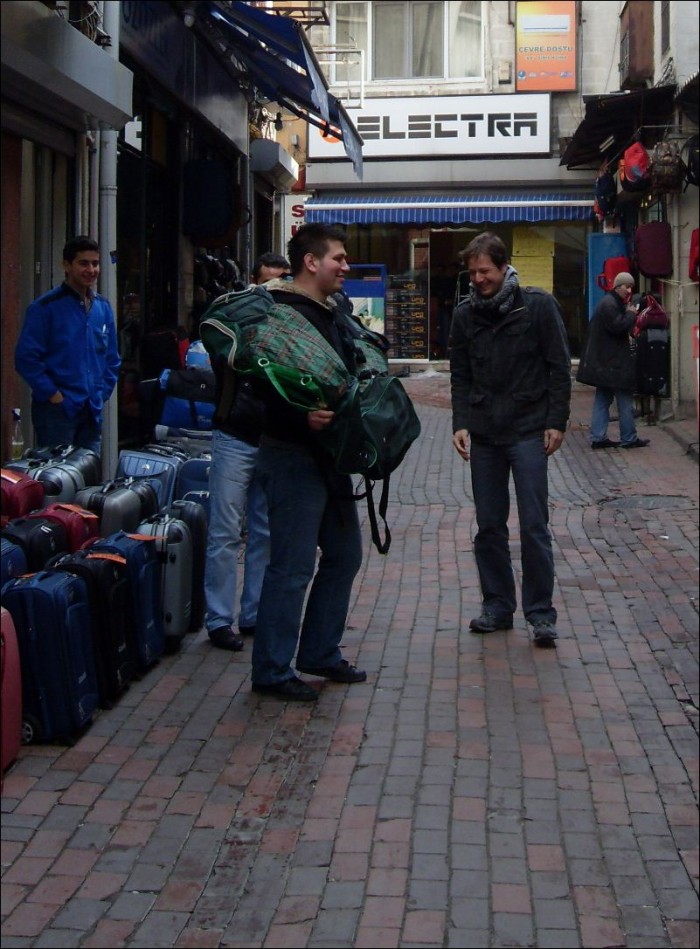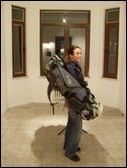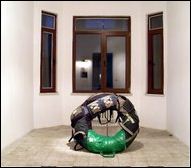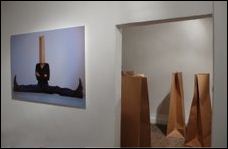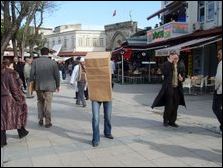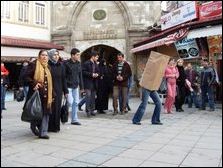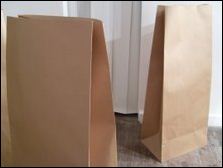 13 FEBRUARY – 14 MARCH 2009
HEİKE DÖSCHER (MÜNCHEN), CHRİSTİAN ENGELMANN (MÜNCHEN), PATRİCİJA GİLYTE (MÜNCHEN) ISABEL HAASE (MÜNCHEN), STEFAN WİSCHNEWSKİ (MÜNCHEN), ANNE WODTCKE (MÜNCHEN) VASSİLLİEA STYLİANİDOU (BERLİN), NEZAKET EKİCİ (BERLİN), HACER KİROGLU (ISTANBUL), MOHAC YÜCEL (ISTANBUL)
Curator Dr.Erica Wacker -Babnik in cooperation with Beral Madra                        
Landeshauptstadt ,München  Kulturreferat
BM ÇAĞDAŞ SANAT MERKEZİ at SUMA HAN, Istanbul
13 ŞUBAT – 14 MART 2009
Skulpturale Handlungen
13 February – 14 March 2009
(Author/Curator: Erika Wäcker-Babnik)
CONCEPT
The series of exhibitions entitled "Skulpturale Handlungen" (sculptural narration) premiered in Munich in 2006, was repeated in Lithuania in 2007, and is now moving on to its third venue in Istanbul. It gathers together ten international artists whose conception of art treats interaction with the artist's body as an integral part of the artwork. The exhibition features photographs, video works, installations, objects and actions in which the performative strategy mobilised by the artist is either manifested in their own person or – e.g. in the case of objects – is displayed in the form of references to a past physical act by the artist. Although the artists themselves are not the explicit subject of any of these works, and the element of self-perception or even mystification is not central to their purpose – as it might be in a traditional self-portrait – the incorporation of the artist's body in the artwork necessarily implies an investigation of the artist's relationship to themselves and their role as an individual and in society, with a strong focus on contextualisation.
This has been a continuous process ever since the 1960s and 70s, when occidental artists first discovered the possibility of using their own bodies as a creative medium, and performance and body art reflected the sweeping social and moral changes taking place at the time. The 1980s and 90s added further dimensions to this quest to elucidate the materiality of the human body and translate it into the world of experience. This period was marked by the questioning of national and ethnic identities, and a critical response to the issues raised by the new technology of genetic engineering and the obsession with physical fitness and beauty. In other words, ever since the latter half of the 20th century, perceptions of the body have been firmly anchored in international contemporary art. Each of these scenarios and influential factors has been taken up as a creative challenge by the numerous branches of performative art that range between live action and interactive sculpture. In particular, video and other digital media have changed the way the human body is displayed and interpreted by the artist and given rise to new forms of presentation.
The exhibition "Skulpturale Handlungen" traces the evolution of contemporary art in this context, and illustrates how modern artists have appropriated the performative and experimental aspects of traditional action art and applied them to contemporary issues using
KAVRAM
2006'da Münih'te ilk sunumu yapılan "Heykelsi Eylemler" başlıklı sergi dizisi 2007'de Lithuania'da yinelendi ve şimdi üçüncü yerine, Istanbul'a gidiyor. Sergiye on uluslararası sanatçı katılıyor; bu sanatçıların işlerinin ana ögesi sanatçının bedeni ile doğrudan ilişki kurmaya dayanıyor. Sergide fotograflar, video işler, yerleştirmeler, nesneler ve eylemler sunuluyor; bu işlerde sanatçı performative bir stratejiyi harekete geçiriyor  ve bu hareket ya sanatçının kendi üstünden bir manifesto olarak – ya da -nesneler söz konusu olduğunda- sanatçının daha önce gerçekleştirdiği fiziksel bir eyleme gönderme yapan bir biçimde gerçekleşiyor. Sanatçılar bu yapıtlarda açıklayıcı bir özne olarak var olmuyor  ve onların amacı kendi kendini algılama işi değil ya da herhangi bir gizemleştirme de değil; bu ancak geleneksel kendi-portresi işlerinde böyle olabilir. Sanatçının bedeninin sanat yapıtına dahil edilmesi, sanatçının kendisiyle olan hesaplaşmasını ve birey olarak toplumdaki rolünü güçlü bir bağlama odaklamasını bir gereklilik olarak imliyor. Bu 1960'lar ve 70'lerden bu yana, Batılı sanatçıların bedenlerini yaratıcı bir araç olarak kullanmalarını keşfetmelerinden bu yana süregelen bir durumdur. Performans ve beden sanatı o dönemdeki toplumsal ve ahlaki değişimleri yansıtıyordu. 1980'ler 90'larda bu arayışa, insan bedeninin maddeselliğini açımlayan ve onu bir deneyim dünyasına dönüştüren daha ileri boyutlar da girdi. Ulusal ve etnik kimliklerin sorgulanması ve  genetik mühendisliği ve fiziksel fitness ve güzellik tutkusu gibi durumlara  eleştirel yanıtlar bu döneme damgasını vurmuştur.  Başka bir deyişle, 20.yy ikinci yarısından bu yana, beden algısı konusu uluslararası çağdaş sanatın içine demir atmıştır. Bu senaryoların herbiri ve diğer güçlendirici faktörler sanatın canlı eylemden etkileşimli heykele kadar uzanan sayısız performatif dalları için yaratıcı dürtü  olarak ele alındı. Özellikle video ve diğer dijital araçlar, sanatçı tarafından insan bedeninin gösterilmesini ve yorumlamasını değiştirdi ve yeni sunum biçimlerine olanak verdi.
"Heykelsi Eylemler" bu bağlamda çağdaş sanatın gelişimini izliyor ve modern sanatçıların geleneksel eylem sanatının performatif ve deneysel özelliklerini nasıl benimsediklerini ve bunları heykelsi biçimleri kullanarak nasıl çağdaş konulara uyarladıklarını göstermeye çalışıyor.