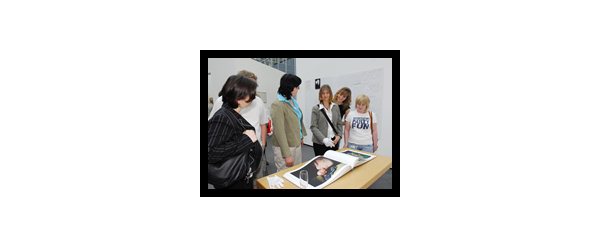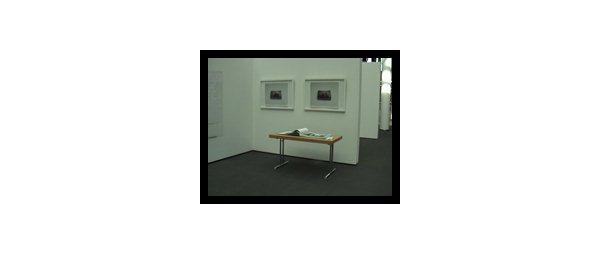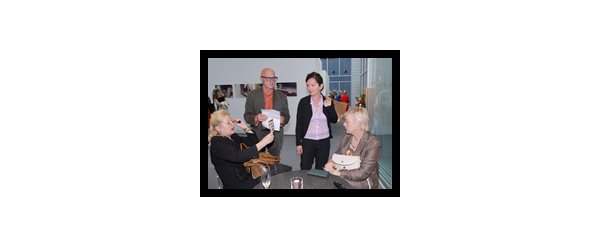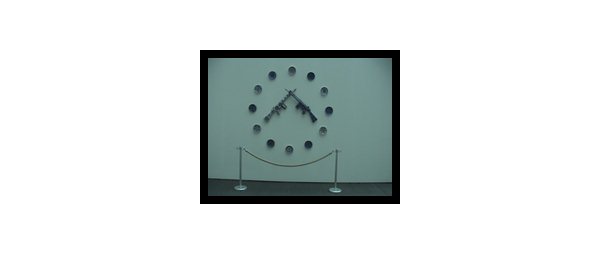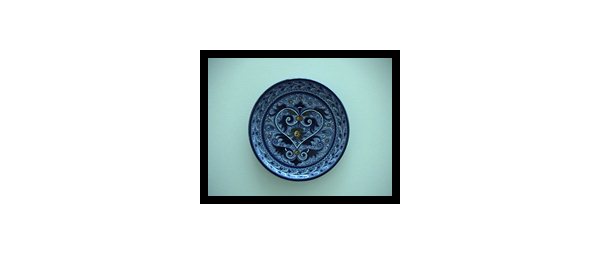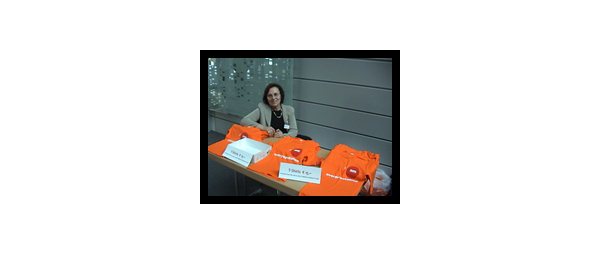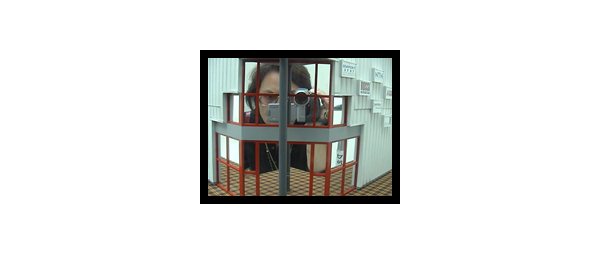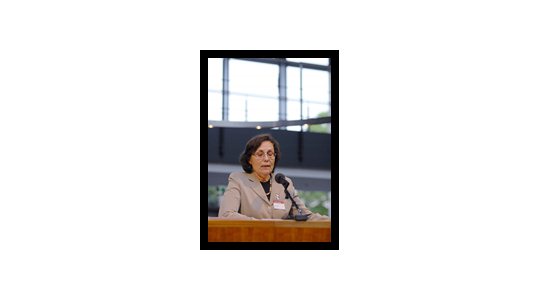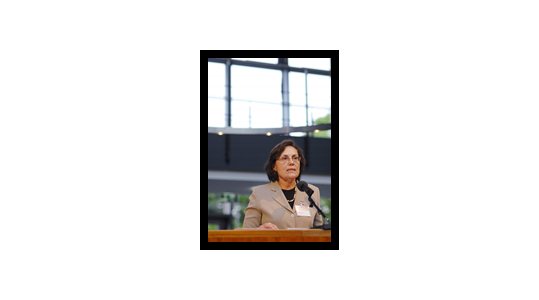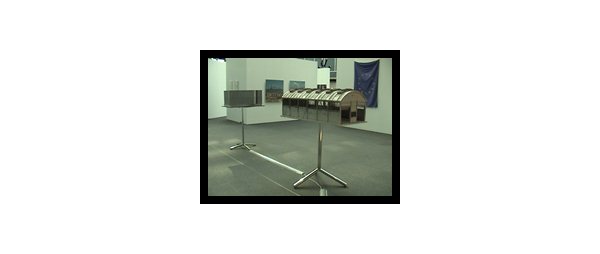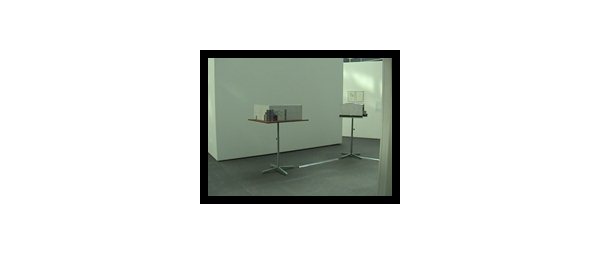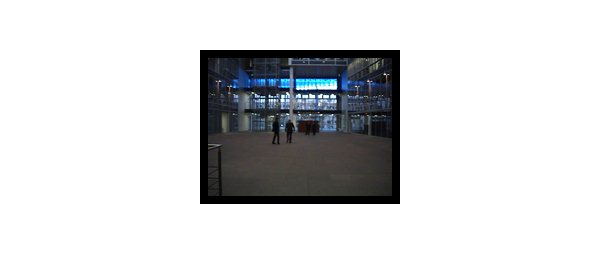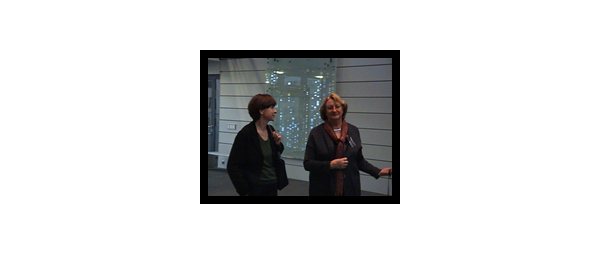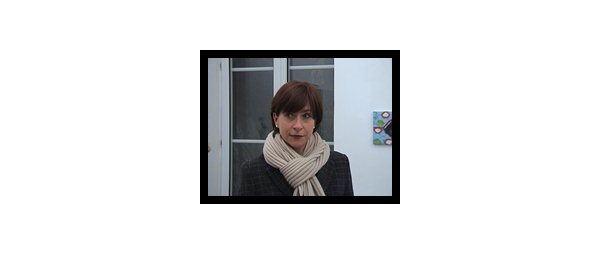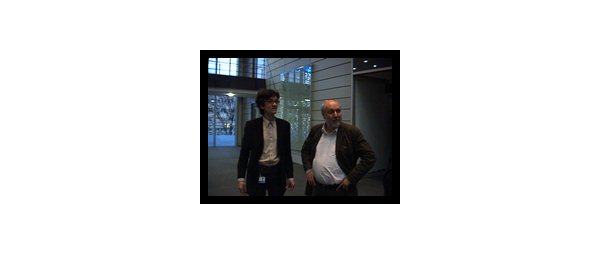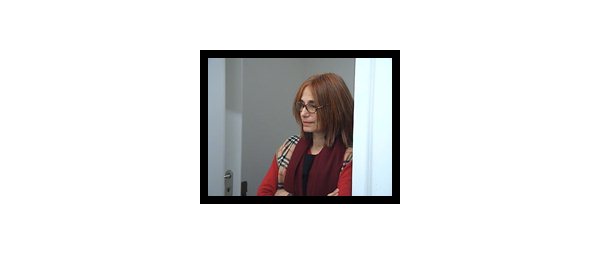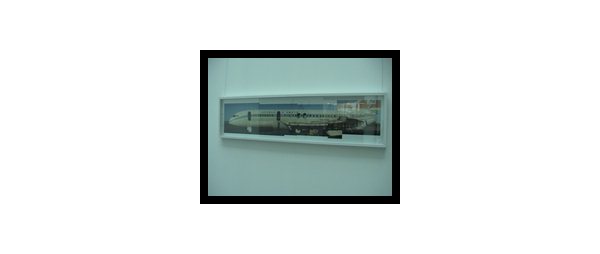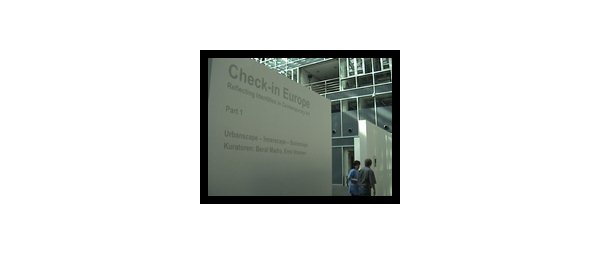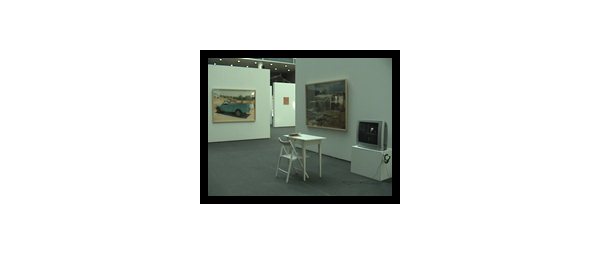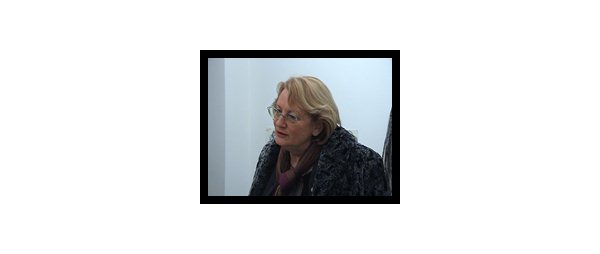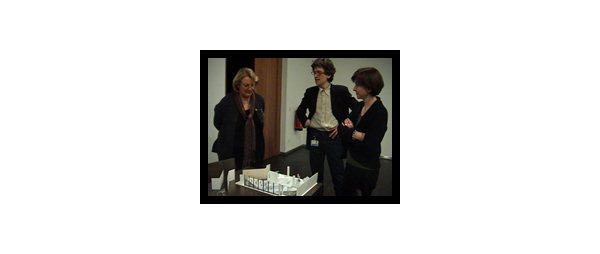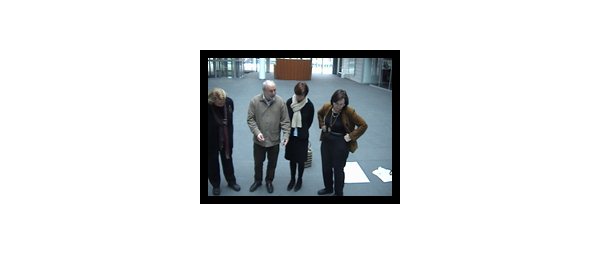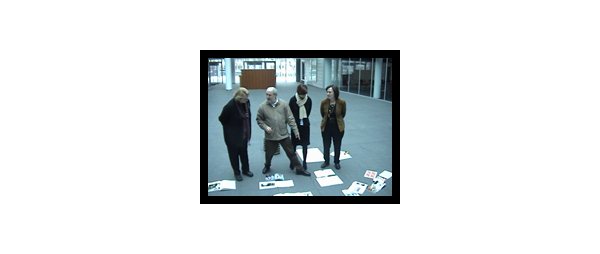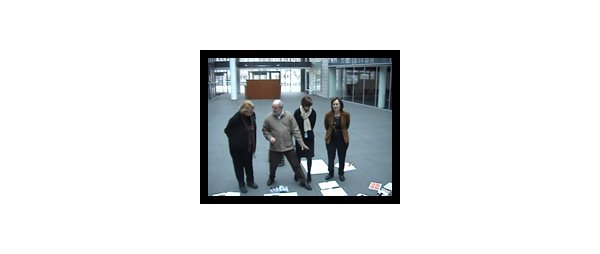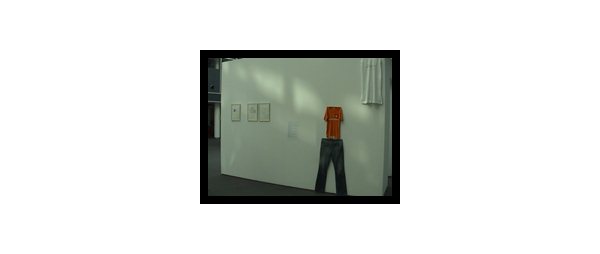 Artists_Text Bayerstrasse + Erhardtstrasse
Künstlertexte deutsch_Bayerstrasse
Check-in Europe
Refl ecting Identities in Contemporary Art
Curators:
Marius Babias, Beral Madra, Marketta Seppälä, Veronica Wiman, Erno Vroonen
Artists:
Bayerstrasse Building
Reflections on Identity, Globalisation and Integration
Urbanscape I Didier Marcel (FR) I Maria Papadimitriou (GR) I Miha Strukelj (SI) I Melita Couta (CY) I Anne Daems (BE) I Richard Billingham (GB) I Anna Malagrida (ES) I Otto Snoek (NL)
Innerscape I Alexandra Vajd/Hynek Alt (SI) I Brunella Longo (IT) I
Panayiotis Michael (CY) I Claire Harvey (GB) I Vincent Geyskens (BE) I
Enrique Marty (ES) I Els Dietvorst (BE) I Jesús Palomino (ES)
Socioscape I Antonio Riello (IT) I Hussein Chalayan (CY) I Marc Bijl (NL) I Mark Titchner (GB) I Róza El-Hassan (HU)
Erhardtstrasse Building
Identity Fusion
I Nevin Aladag (DE) I Asta Gröting (DE) I Regina Möller (DE) I Natascha Sadr Haghighian (DE) I Luchezar Boyadjiev (BG) I Kalin Serapionov (BG) I Pravdoliub Ivanov (BG) I Daniel Knorr (DE/RO) I Lia Perjovschi (RO) I Anca Gyemant (RO) I Maria Crista (RO) I Rodica Tache (RO) I Matei Bejenaru (RO) p2p I Jasper Sebastian Stürup (DK) I Joachim Koester (DK) I Kathrine Ærtebjerg (DK) I Veli Granö (FI) I Jari Silomäki (FI) I Tellervo Kalleinen (FI) I Anu Tuominen (FI) I Jacob Dahlgren (SE) I Frida Fjellman (SE) I Uglycute (SE) I Hale Tenger (TR) I KUTU (TR) I Ahmet Ögüt (TR)
CHECK IN: EUROPE
REFLECTING IDENDITIES in EUROPE
In the last decade we had to deal with two different visions:
In 1996 Samuel Huntington in his "The Clash of Civilisations" has announced that the great divisions among humankind and the dominating source of conflict will be cultural; nation states will remain the most powerful actors in world affairs, but the principal conflicts of global politics will occur between nations and groups of different civilizations; the clash of civilizations will dominate global politics and the fault lines between civilizations will be the battle lines of the future (1).
More than a decade after this announcement, while the world seems to fullfill his bold visions, some nations have more closer ties than before. And, in 2001 Edward Said argued Huntingtons announcement in his article "The Clash of Ignorance" (2). He indicated that there are closer ties between apparently warring civilizations than most of us would like to believe; both Freud and Nietzsche showed how the traffic across carefully maintained, even policed boundaries moves with often terrifying ease and that we are all swimming in those (the deep waters of tradition and modernity) waters, Westerners and Muslims and others alike. And since the waters are part of the ocean of history, trying to plow or divide them with barriers is futile.
Even if we are in tense times I would like to follow Said's vision and say that although there are some fault lines, European Union is an example of "closer ties" and a common sense that embodies the swimming in the deep waters of tradition and modernit. Even if recent history has tought us that culture can be manipulated or disposed within anti-democratic political maneuvers and schemes, we also witnessed that it could not be for ever.
After the modernist polarisations of culture in the visual arts, particularly in post-modern creativity we also witnessed that the local/regional, traditional/modern/post-modern and popular/intellectual identities could spring back with more vigour and make unexpected transformations of cultural alliances and ensembles. As manifested in many contemporary art events and networking the impact of EU culture politics has already extended over Turkey to South Caucausus and Middle East.
Indeed, since the 80's we are discussing identities within different political, social and cultural context; even if these discussions are mostly focused on some kind of identity crisis rather than on the recuperation of identities. Particularly in the fields of art making and art theory in the last decade or two, there have been many exhibitions, conferences and publications on the subject of identity in which the identity as crisis and problem has been the subject and the concept of many debates, conferences, exhibitions and artworks. We can assume that identity as such is widely perceived and found multiple remedies.
We can also assume that within the wide range of spectrum of identities from central to peripheral from fundamental to marginal, from post-Soviet to Islamic the new European Union identity emerges as the most argued and controversial identity. It is a cumulative and cosmopolitan identity, full of guarantees and promises as well as exclusions and sanctions. It is the center of gravity, so that all "other" identities are subjugated by it or attuned to it. European Union which was perceived as an economic and commercial entity at the beginning became a phonomenon after the wall. And, that not only valid for the post-soviet countries but for all of the so called peripheral or third world countries as well. With an all-embracing capacity of involving citizens of different nations it became an amalgam of conflicting or consisting identities nourished with the feeling of belonging to the European Union. Yet, with this feeling a new segregation emerged, dividing the nations into two categories: nations that can be in this union and that hope to be but will never be. We are talking here about a collective identity. What exactly is collective identity? Collective identity is the cumulation of micro identities with collective objective, ambition and aspiration. Evidently it is a favourable tool when it is articulated by NGO's, by intellectuals and by artists that are dealing with political, social and cultural issues and problems; a menace when used by parties that revive ideologies with destructive aims. Identity is a desire, a power – most of the time a political power but also a cultural power- and collective identity is collective desire and power. Evidently collective desire and power can be productive but also destructive or treacherous.
What might the European identity consist of in the near future and how might it compete with over 30 national identities are the questions yet to find answers and solutions. The problems of collective identity development fluctuate around the movement of people. Most migration occurs from developing countries to welfare EU countries which create the so called fault line. Although there is nothing such as perfect identity, it is generally considered that EU collective identity is an enriching and stirring vision for the nations on European continent and elsewhere, within the turmoil of globalization. While respecting the diversity of national and regional traditions and cultures, this new system with its specific policies, programmes and mesures promotes and boosts the establishment and development of European Identity and in plain view it is productive rather than destructive. Yet, we know that the dangerous aspect of a collective identity is concealed in the fact of exclusion intrinsic in the structure of defining an identity with geographical borders. Whoever is excluded of this identity, is still the other, even if the definition of the other is changing within short periods of time. Collective identity creates a collective power on this other, so that it becomes more crucial to determine the aims and goals of this power.
Within this briefly described context, I had to examine the identity of the artists in seven EU countries (Cyprus (north/south), France, Greece, Hungary, Italy, Poland, Slovenia) and the function of art making of the last decade.
First of all I would like to define my positioning: I still belive that the artist are the quides or smart people, who can indirectly insinuate and signify the jeopardy, the confusion or the safety and well being; at least they are the only one's next to the dissident intellectuals and some NGO's members of this world who are still showing a resistance to the obscure aims of globalisation.
Very aware of the contradictory trends in the process of European integration the artists in general are like agents that provoke or speed significant change or action, even extended over a considerable time.
Simon Sheik's (3) in his provokative essay "Representation, Contestation and Power: The Artist as Public Intellectual" (4) is defining the artist's position within the global culture industry. He says that we must begin to think of artists and intellectuals as not only engaged in the public, but as producing a public through the mode of address and the establishment of platforms or counter publics, something that has already existed in both the east and west, clandestinely and underground respectively, but in opposition to the reigning cultural and political hegemony of the specific society
Particularly artists of Central Europe and the Balkans, with their dissonant, transgressive and de-constructive works that mercilessly reflected the past sins, dilemmas and misdeeds or the present traps and manipulations, have contributed to the debate and suture of identities after the wall and during the EU integration process. Half a dozen exhibitions realized in EU capitals have examined and revelaed this production, however with much debate on the nature and articulation of the methodology used for these exhibitions. Looking to the works and behaviour of the artists below, I would like to place the works of EU artists to a course of action through which they are filling the void between the two contradictory vectors that is determining the EU identity:
-As the large scale economic interdependence promises wellfare, there is a necessity of co-operation and unification within the global politics and ecology. Within this vector the artists movements in EU and the content of their works are building a physical and intellectual network. – There is the indispensable local independence in the name of a particular local identity. Within this vector, the artists employ history, tradition, memory, local culture elements to resist to the uniformity. On one side in order to claim the unity and homogeneity the difference is being subsumed under a collective cultural policy; on the other side to promote the perspective of difference the other is being stylised to a cultural particularity; a very intricate situation that can produce a surprisingly interesting identity. Within this crucial dichotomy I would also like to indicate that the positions and art making of artists of West and South Europe (native Europeans), of post-Soviet territory (Central Europe and the Balkans) and the the non-EU (diaspora and emigrant artists from all over the world) show significant micro-differences evidently because of their different modernisms in 20th century, because of their proximity or distance to modern art and because of the recent political and economic radical transformations even within the timespan of a generation. I would like to conclude this text with the words of Brian Holmes (5):
If artists want to go on developing experimentation outside the narrow frames of elite patronage and state-backed cultural tourism, they have to develop critical discourses that provide other foundations of judgment for the distribution of resources, beyond "taste" and box-office measurements. But those discourses won't spontaneously emerge from within the cultural establishment. Other people have to be brought into the game, who have "normally" been excluded. I'm talking both about directly oppressed groups, and about people who are somehow interested in social equality, both of whom would formerly have had no time for the art world with its elite games of prestige and posing. But why is there any space for such people at all? Because elements of the existing art discourses consider aesthetic experimentation as a starting point for the transformation of what in French is called "le partage du sensible": the division and sharing of the sensible world. This is why describing how artistic practices work within protest contexts can be useful for opening up the cultural spaces. (6)
As to the methods of my selection:
I looked to the artists: -who are extremely active since five years;
-who are living and working in their native countries -who work interdisciplinary; however post-media painting and photography is present; -who are dealing mainly with human-scape within political, sociological and cultural conflicts worldwide, including autobiographic narration and fulfilling their function as an artist by continuous probing and transgress approach, some of them are stirring up the perception of the viewer with intelligent humor, others reflect the burden, solemnity and gravity of today's globalized life.
In my selection I can classify the works as follows:
1. Representation or simulation of the poverty and uncanny versus the redundancy and glamour of the urban space; 2. Metaphors of the individual ruptured and enchanted in between the local and the global realities and dreams; 3. The memory as oppression, confession and redemption; 4. Physical and tangible assets as metaphors and phenomena of human thinking, soul and psychology.
Beral Madra, February 2006
1. Samuel Huntington, The Clash of Civilisations, Touchstone, New York, 1997 2. http://www.thenation.com/doc/20011022/said
3. Simon Sheik, art critic and curator, based in Berlin and Copenhagen 4. http://republicart.net/disc/aap/sheikh02_en.htm
Press Release:
Check-in Europe. Reflecting Identities in Contemporary Art. Munich, 18 May – 13 July 2006
From 18 May to 13 July 2006, the European Patent Office (EPO) in Munich (Germany) will be exhibiting works by 47 young artists on the theme of identity in Europe. The artists are from the 31 member states of the European Patent Organisation. Under the title "Check-in Europe: Reflecting Identities in Contemporary Art", they will address the central topic from a variety of angles and in a range of media, from painting, drawing and photography to sculpture and video installations.The exhibition is the first part of a two-year project. It has been assembled by five international curators: Marius Babias (Romania/Germany), Beral Madra ( Turkey), Marketta Seppälä ( Finland) / Veronica Wiman ( Sweden) and Erno Vroonen (Belgium). The list of featured artists includes a number of prominent names: Hussein Chalayan, Asta Gröting, Lia Perjovschi, Daniel Knorr, Regina Möller, Frida Fjellman and Róza El-Hassan, and the photographer and Turner Prize winner Richard Billingham.
The first two sections of the exhibitions are located in the EPO's main building at Erhardtstrasse 27; "Identity Fusion" presents works which challenge the notions of identity, ethnicity and nationalism, while exploring new potential forms of community in the Europe of the future; "p2p" (peer-to-peer) provides a platform for constructing possibilities of identity in the age of the internet. The third part of the exhibition, "Urbanscape/Innerscape/Socioscape", is located in the newly opened Phase VII building at Bayerstrasse 115; this section inspects the traces of collective memory in the urban landscape and seeks to sharpen the individual perception of everyday reality.
The exhibition will be open until the 13th of July 2006.