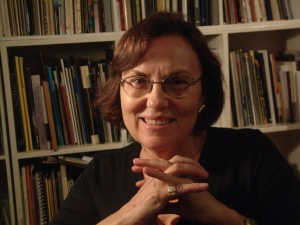 BM Contemporary Art Center
BERAL MADRA
BM CONTEMPORARY ART CENTER
AKKAVAK SOK: 1/1 34365
NİŞANTAŞ-ISTANBUL
TEL: 0090 212 2310 1023 FAX: 0090 212 292 68 65
E-MAIL:/btmadra@dsl.ttmail.com / madraberal@gmail.com
www.pluversum.blogspot.com; www.supremepolicy.blogspot.com
Art Critic and Curator, Director of BM Contemporary Art Center *
Born in Istanbul (1942),
Graduate of German High School, Istanbul (1951-1961) The University of Istanbul, Faculty of Literature, Department of Archaelogy (1967).
Free lance art critic and curator (since 1980).
Married to photographer and multi-media artist Teoman Madra, has two children: Tulya Madra: www.mosantimetre.com; Yahya Mete Madra : Ass.Prof. Bosphorus University (2011-)
Language: German and English.
Founding Member of Foundation for Future Culture and Art; AICA Turkey: www.aicaturkey.com ; Anadolu Kültür AŞ and AICA Turkey, European Culture Association: www.europist.net; Founding member of The Association for Modern and Contemporary Art of the Arab world, Iran, and Turkey (AMCA) (2007): www.amcainternational.org
Teaching Experience: Academy of Fine Arts (1980-82); Yıldız University Art and Design Faculty (Founder of Art Management Program and Lecturer (2000-2004); Yeditepe University Art Management Program (2005-2006) ; BM CAC independent seminars and workshops on contemporary art, media art and photography since 2000.
Gallery BM (1984-1991) and BM Contemporary Art Center (since 1991)
1984-2010-Curated the solo- exhibitions of the following artists:
Ahmet Öktem, Ali Cabbar (Turkey-Belgium), Asta Gröting (Germany) (c), Bettina Allamoda (Germanyy), Bizhan Bassiri (co), Canan Şenol, Denizhan Özer ( c ), Dimitri Alithinos (Greek) (c), Dimitris Tzamouranis,), Erdag Aksel (c), Ergin Çavuþoðlu (c), Erkan Özdilek (c), Esat Tekand (c), Esra Ersen, Ethem Özgüven, Georg Zey (Germany) (c), Gisela Weimann (Germany) (c), Hale Arpacioglu (c), Halil Akdeniz, Hasan Safkan (c), Hülya Düzenli Koç, Ibrahim Örs (c), İnci Eviner (c), Joseph Kosuth (c), Julia Lohmann (Germany), Kalliopi Lemos (Greece), Katherina Hohmann (Germany), Lilli Engel (Germany), Lothar M.Peter (Germany), Maurizio Pellegrin (Italy-USA), Melek Mazıcı (Turkey, Finland), Melih Görgün, Michael Bause (Germany) (c), Michael Morris (USA), Mischa Kuball (Germany) ( c ), Mona Jas (Germany); Murat Sinkil (c), Mustafa Karyagdi (c), Nezaket Ekici (Turkey-Germany) (c), Oliver Oefelein (Germany) (c), Pablo Muniz Martinez (Spain-Turkey), Parastou Forouhar (Iran-Germany), Raffael Rheinsberg (Germany), Rainer Kamlah (Germanyy), Roland Stratmann, Samvel Baghdasaryan (Armenia), Selda Asal (c), Selim Altan, Selim Birsel, Serkan Özkaya, Sermin Sherif (c); Silvina der Meguerditchian (Argentina-Germany), Suat Akdemir (c), Suzan Batu (c), Shin Shin-Knut Bayer,Martin Figura, Ulrich Kühn (Germany) (c), Terry Rosenberg (USA), Tsoklis (Greece (c), Mehmet Günyeli, Johannes Vogel (Germany)
INTERNATIONAL EXHIBITIONS
1987 "Beyond the Figure", Group Exhibition, Polat Saray, Istanbul (c)
1987 September-October, Coordination of the 1st International Istanbul Biennale; curated the exhibition "Contemporary Art in Historical Spaces" in St. Irene
1989 March, Curated the Turkish Exhibition in Expo Arte, Bari (Italy) (c)
1989 September-October, Coordination of the 2nd International Istanbul Biennale; Curated the exhibition "Contemporary Art in Historical Spaces" in Suleymaniye Cultural Center and in St. Irene
1990 May-October, Curator and Comissar of the Turkish Participation in the 44th Biennale of Venice; artsist: Kemal Önsoy, Mithat Şen
1990 June, Co-Curated the Turkish Participation in the 2nd Minos Beach Art Symposium,with Dimitri Coromilas, Crete (c)
1991 May, Co-Curated the Turkish Participation in the Exhibition "Europe Unknown", with Anda Rottenberg, Krakow (c): artist: Selim Birsel
1992 January-February, Curated "Ten Artists Ten Works:C" Group Exhibition, AKM,Istanbul (c)
1992 March, Co- Curated Sanat,Texnh "Fourteen Greek and Turkish Contemporary Artists" with Efi Strousa, MSÜ Painting and Sculpture Museum, Istanbul (c)
1993 June-October,Curator and Comissar of the Turkish Participation in the 45th Venice Biennale (c); artists: Erdağ Aksel, Serhat Kiraz, Jörg Geismar, Adem Yılmaz
1993 October, Co-curated "Treffen:Kunst", Twelfe Artists from Austria and Turkey, with Sabine Groschup- In collaboration with Osterreichisches Kulturzentrum, Istanbul, MSÜ Painting and Sculpture Museum, Istanbul (calendar-catalogue)
1994 January, Co-Curated the Turkish participation in the Exhibition "Enticing Differences", with Lucrezia de Domizio Durini, Arte Fiera, Bologna
1994 May-October, Co-Curated Iskele Türkische Kunst Heute with Sabine Vogel, within the 1994 program of IFA Stuttgart, Berlin-Stuttgart (c)
1994 May-August, Co-Curated Orient Express with Dr. Michael Haerdter, Istanbul, Yıldız Palace and Berlin, Künstlerhaus Bethanien (c)
1994 June, Curated Livart,(Bedri Baykam) in Art Jonction, Cannes,
1994 October, Organised "Details from Finland", Group Show, BM Contemporary Art Center
1995 February, Organised "Istanbul Landscapes", Video Workshop and Installation with Angelo Melitopoulos in collaboration with The Goethe Institut , BM Contemporary Art Center
1995 April, Co-curated "Xample", Interdisciplinary Art with Edwin Herrman), AKM, Istanbul
1995 May, Organised Video Workshop with Claus Blume in collaboration with The Goethe Institut, BM Contemporary Art Center
1995 June, Organized the Solo Show of Lilli Engel (Istanbul Scholarship Artist of The Berlin Senate), Istanbul Municipality Taksim Art Gallery
1995 November, Curated the exhibition "Concrete Visions" organized on the occasion of the announcement of the Foundation for Future Culture and Art 1996 June / September "Dialogues-The Lost Idea of the order of Things" Group-exhibition with artists from Germany and Turkey, AKM, Istanbul and Kunstpalast im Ehrenhof, Düsseldorf.
1996 October, Georg Zey (c) BM Contemporary Art Center in collaboration with Berlin Istanbul Scolarship
1996 November / Group Show with artists from Israel and Turkey / ARTFOCUS II / Bat-Yam Art Gallery
1997 March-May, Sermin Sherif (solo exhibition) (c), BM Contemporary Art Center
1997-June-November, "Modernities and Memories"- Recent Works from the Islamic World, 47st Venice Biennale, curating the participation of Serhat Kiraz and Inci Eviner ©.
1997 October, "Gold-X-Change" Foreign Investment (c )
1997 December, Mischa Kuball "Speed/Space", BM Contemporary Art Center
1998 June "Kerteriz", a T Union Exhibition, artists from Turkey and UK, AKM, Istanbul (c )
1998 August "Istanbul in Berlin", Ausstellung Berliner Stipendiaten, Kunstamt Kreuzberg (c )
1998 September, "Reise durch das Labyrinth", Junge KünstlerInnen aus Istanbul, Pozzo Pozozza, Kreuzberg, Berlin
1998 October "Modernities & Memories", Dolmabahçe Cultural Center, Istanbul (A colloboration of Istanbul Bilgi University and The Rockefeller Foundation) (c )
1999 January-March Julia Lohmann, "Waffen und Gebrauchsgegenstaende aus nahen und fernen Laendern-Handelswege-Papier und Porzellan(Weiss und Blau)", BMCAC, Istanbul
1999 April T Union Exhibition, "Where Are Your From?" ( c ), BMCAC, Istanbul
1999 November Dimitris Tzamouranis (Berlin Senate Scholarship), "Rent a Dream" BMCAC, Istanbul
1999 October Curated the Exhibition "Evil Eye, True Gaze" for Pamukbank Photography Gallery ( c )
1999 November Curated the Exhibition of Rune Mields "Eternal and Solitary" in WestLB Building, Istanbul ( c )
2000 May-October curated the exhibition "MinimalxMaximal" in WestLB Building , Istanbul
2000 June curated the exhibition "Resistance" with 35 local and international artists for Yildizart I of YTÜ Faculty for Art and Design
2000 June curated the exhibition "Death Keeps me Awake" with Beuys' Students of 1972 in Bilgi Atölye 111 for Istanbul Bilgi University
2000 October Co-curated Israeli Modern and Contemporary Art Exhibition, Has Ahırlar, Yıldız
2000 November – co-curated with Haldun Dostoglu "The Retrospective of Erol Akyavas", DKM, Istanbul for Bilgi University
2000 December Curated the show of 25 artsist "Veritas Omnia Vincit"- A Labyrinth Exhibition, Human Rights Week organised by SODEV in Tüyap Fair Center, Istanbul
1997-2001 Curated the exhibitions held in Borusan Art Gallery (*)
2001 February "Allday/Everyday" I – Artists from NRW and Istanbul in WestLB Building, Istanbul
2001 June Curator and comissar of the Turkish Pavillon (Nuova Icona & Thetis Park) at the 49th Venice Biennale, artists: Ahmet Öktem, Xurban, Sermin Sherif, Murat Morova
2001 September curated "Allday/Everyday" II- Artists from NRW and Istanbul in WestLB Building, Istanbul
2001 October-November curated "In image we trust", 21st exhibition of Contemporary Artists for Association of Painting and sculpture Museums, AKM, Istanbul
2001-2002 December-February, curated "The Perfumed Garden" for Borusan art Gallery, Istanbul ( c )
2002 March, curated "Sheshow", Women artists from Turkey, in ATA center for Contemporary Art, Sofia, Bulgaria
2002 September-October, curated the opening exhibition of Diyarbakır art Center: "Multiples", courtesy Borusan Art Gallery
2003 January-February curated "Selfportrait", Borusan Art Gallery ( c )
2003 February-March curated "Password: Istanbul" for Diyarbakır Art Center
2003 May, Registering the Distance/Istanbul-Los Angeles, Santa Monica, 18th Street art Complex, Carzyspace, Los Angeles; artists: Xurban, Şeyda Cesur, Damla Hacaloglu
2003 June-October, curated "In Limbo", The Pavilion of Turkey, 50Th Venice Biennale
2004 March, curated "The Sphinx will devour you!" international exhibition with 15 women artists, Karşı Sanat Galerisi, Beyoglu, Istanbul
2004 April, curated "Sorgente" Solo Exhibition of Bizhan Bassiri, Collaboration with MSÜ, Italian Cultural Institute ,Tophane_i Amire, Istanbul
2004 Jun, co-curated Melih Görgün's show in Oratorio di San Ludovico, Venice, collaboration with Nuova Icona
2005 February-March, curated "Register the Distance II", artists form Los Angeles, Borusan art Gallery
2005 March-May "A Balance", Retrospective of the 80's in Turkey, Karşı Sanat, Istanbul
2005 May, "A Consumption of Justice", Artists form the Balkans, Middle East and South Caucasus in Diyarbakır, Diyarbakır Art Center
2005 June-November, curated "The Absence Presence", Hussein Chalayan, in the Pavilion of Turkey, 51st Venice Biennale
2005 co-curator of "Whole", Continental Breakfast exhibition in Ljubliana Castle, artist: Gül Ilgaz
2005 December co-curator of "Aliminium" Contemporary art Festival in Baku, artist: Yeşim Agaoglu
2006 May-July "Check in: Europe" EPO Exhibition in Munich
2006 -"Sinopalia", Contemporary Art Festival in Sinop, Artistic Advisor, August 2006
2007 "Neighbours in Dialogue", İstanbul Collection for Ars Aevi, Sarajevo, Feshane-I Amire, artists from Turkey, South Caucasus and Middle East 10th-31th March 2007
2007 September Opening of BM Suma, the new space of BM Contemporary Art Center- "Unfinished", Group Exhibition
2008 16 August, Sinopale 2, 2nd Sinop Biennale
2008 23-28 September Bahcesaray, Crimea, Contemporary Art Exhibition (Turkey, Greece, Rusia, Ukraine)
2008 9 October Opening of Neighbours in Dialogue Exhibition, Sarajevo
2008 9-17 November A week of Art and Culture from Turkey, Pamplona (Huarte Contemporary Art Center), Spain
2008-2010 Visual Arts Director of İstanbul 2010 ECOC, conducting the major projects: Lives ana Works in İstanbul, Postable Art, Kadırga Art Production Center and Sanat Limanı
2009 Central Asia Pavilion, 54th Venice Biennale; supported by HIVOS
2009 curated the permanent collection in Point Hotel, Gayrettepe (with Binnaz Tukin and Nilüfer Sülüner)
2009 Next Wave, İstanbul-Berlin, partner-city 20th anniversary celebrations, 14 Women Artists from Turkey Akademie der Künste, Pariser Platz
2010 26March-23 May,curated Kostas Tsoclis Exhibition, «Prometheus'un İhtiyatsızlığı», Sismanoglio Megaro, İstiklal Cad No.60, İstanbul/ Catalogue Text: Fire Dilemmas
2010 July-September , co-curator, Cityscale, Istanbul-Munich artists residency and exhibition, Lothringer 13, Munich
2010 August, co-curator, Sinopale 3, Sinop
2011 June 50th Anniversary of Alumni: Alman Lisesi, İstanbul
2011 Advisory Curator, the Pavilion of The Republic of Azerbaijan at 54th Venice Biennale.
2011 June-July Sea of Fate , Mehmet Günyeli and Bejan Matur, an exhibition of photography, poetry and video, Oratorio di san Ludovico, Venice, collaboration with Nuova Icona.
2011 September-October, Cityscale, İstanbul Munich Artists exhibition, Siemens Art gallery, İstanbul (co-curated with Françoise Heitsch and Deniz Erbaş)
2011 September-October, A Conceptual Heritage, Avantgarde Installations of 80's, Artam Art Gallery, Antik AŞ, İstanbul
2012 24 February Partnership in Kuad Gallery, İstanbul (with Ayşe & Alpagut Gültekin and Erol Sağmanlı): Opening Exhibition: Marinko Sudac Collection, Zagreb, curated by Branko Franceschi.
*BORUSAN ART GALLERY EXHIBITIONS
curated by Beral Madra 1997-2005
SIMILARITY AND DISSIMILARITY (OCTOBER 1997)
LANDSCAPES (9 MARCH-30 APRIL 1998)
ROUNDTRIP İSTANBUL I (4 NOVEMBER – 12 DECEMBER 1998)
ROUNDTRIP İSTANBUL II (12 NOVEMBER – 11 DECEMBER 1999)
MULTIPLES FOR BODY AND SOUL (17 DECEMBER 1999 – 22 JANUARY 2000)
MEDITERRANEAN METAPHORES I CONTEMPORARY ART FROM EGYPT (5 APRIL – 8 MAY 1999)
MEDITERRANEAN METAPHORES II CONTEMPORARY ART FROM LEBANON (4 FEBRUARY- 11 MARCH 2000)
BEUYS , DRAWINGS, OBJECTS, PRINTS (30 MARCH – 6 MAY 2000)
PERFUMED GARDEN (51ST VENICE BIENNALE PAVILION OF TURKEY EXHIBITION (4 DECEMBER – 26 JANUARY 2002)
ROUNDTRIP İSTANBUL III (6 OCTOBER – 25 NOVEMBER 2000)
SELF PORTRAIT (12 DECEMBER 2002 – 8 FEBRUARY 2003)
JOSEPH KOSUTH SPECIAL INSTALLATION GUESTS AND FOREIGNERS: ROSSINI IN TURKEY (15 SEPTEMBER – 6 NOVEMBER 1999)
REGISTER THE DISTANCE II (İSTANBUL-LOS ANGELES) (25 MARCH – 28 MAY 2005)
INITIATED YOUNG GENERATION ARTISTS EXHIBITIONS REALIZED IN BORUSAN ART GALLERY IN 2000-2005 SUMMERS.
EXHIBITIONS AND OTHER ACTIVITIES of BM CAC IN SUMA HANİ KARAKÖY FROM SEPTEMBER 2007 TO APRIL 2010
Partnership with Binnaz Tukin and Nilüfer Sülüner
http://www.flickr.com/photos/bmsuma07
www.bmsuma07.blogspot.com
UNFINISHED
3 SEPTEMBER-3 NOVEMBER 2007
VOLKAN ARSLAN, ERGiN ÇAVUSOGLU, PARASTOU FOROUHAR, MELiH GÖRGÜN, NiLBAR GÜRES, SERHAT KiRAZ, ULRIKE MOHR, AHMET ÖKTEM, SERMIN SHERIF, DILEK WINCHESTER
Curator: Beral Madra
CONTEMPORARY BAROQUE
3 SEPTEMBER-3 NOVEMBER 2007
MARINA ZURKOW , MOLLY DILWORTH , YAEL KANAREK , EMMANUELLE GAUTHIER, URSULA ENDLICHER
Curator: Michele Thursz
CONTINENTAL BREAKFAST", ISTANBUL FORUM
21-23 SEPTEMBER 2007
Mimar Sinan University of Fine Arts, Auditoriumin collaboration with Mimar Sinan University of Fine Arts; Istanbul,Trieste Contemporanea, Nuova Icona, Venice; European Cultural Association; Istanbul with the contribution of TR Ministry of Foreign Affairs under the auspices of CEI
OPEN ARTIST STUDIOS
26 NOVEMBER 2007- 12 JANUARY 2008
ERDAĞ AKSEL, SELİM BİRSEL, ALİ CABBAR, AHMET ELHAN, PARASTOU FOROUHAR, NİLBAR GÜREŞ, BAHAR KOCAMAN, SITKI KÖSEMEN, KEMAL SEYHAN, İBRAHİM TOKASLAN
SOVIET AGITART. RESTORATION
SAMVEL BAGHDASARYAN – ARMINE HOVHANNISYAN
19 JANUARY- 29 FEBRUARY 2008
A Poster and Photography collection from Armenia
This exhibition journeys from Yerevan to Istanbul with and intention to underline the effective dialogue – the dialogue which succeeded in staying out of the point of references of the political powers – between the artists of Armenia and Turkey.
And this exhibition is dedicated to the memory of Hrant Dink.
KALLIOPI LEMOS
DRAWINGS
14 MART/MARCH 2008–26 NİSAN/APRIL 2008
GRAFIST12
12. ULUSLARARASI İSTANBUL GRAFIK TASARIM GÜNLERI
5-31 MAYIS /MAY 2008
JONATHAN BARNBROOK, RENE' KNIP, YANG LIU
GİDİŞLER
MARMARA UNIVERSITY FINE ARTS FACULTY, STUDIO OF ZAFER MİNTAŞ
7 JUNE-5 JULY 2008
HÜSEYİN AKSOYLU, ZEYNEP AKTAŞ, AYSEL BAYRAKTAR, CAN BÜYÜKMEHMETOĞLU, KENAN ÇAPAN, EMİN METE ERDOĞAN, HATİCE KARADAĞ, HACER KIROĞLU, ONUR MANSIZ , ERCAN TALAY
ISTANBUL DIPTYCHS
AN EXHIBITION FOR ISTANBUL CENTER FOR BRUSSELS
14 OCTOBER 2008-TEMMUZ 2010
CURATED BY BERAL MADRA
ORGANIZED BY BM SUMA CONTEMPORARY ART CENTER
AHMET ELHAN, NERİMAN POLAT, GÜL ILGAZ, MAURİZİO PELLEGRİN, NATALİYA LYAKH, BAŞİR BARLAKOV, ŞAKİR GÖKÇEBAĞ, SENCER VARDARMAN, SITKI KÖSEMEN, XURBAN-COLLECTİVE, ALİ TAPTIK, ERGİN ÇAVUŞOĞLU
SANAT PROJESİ OLARAK FOTOĞRAF ÇALIŞMA ATÖLYESİ SERGİSİ
17 – 31 EKİM 2008
CANSU BİLGEBAY, MELİHA ÇOŞKUN, BERK ÇAKMAKCI, MURAT DURUSOY, ONUR GÖKMEN, F.BELKIS IŞIK, N.EDA KIRALİ, ASLI NARİN, SEVİM SANCAKTAR, S.CAN ŞEN, CAN TİMOR
MAURIZIO PELLEGRIN / THE GREAT M.P. IN ISTANBUL
22 NOVEMBER – 27 DECEMBER 2008
PABLO MARTİNEZ MUNİZ
ONCE UPON A TIME
PHOTOGRAPHY
8 JANUARY- 7 FEBRUARY 2009
SCULPTURAL NARRATIONS
13 FEBRUARY – 14 MARCH 2009
HEİKE DÖSCHER (MÜNCHEN), CHRİSTİAN ENGELMANN (MÜNCHEN), PATRİCİJA GİLYTE (MÜNCHEN)
ISABEL HAASE (MÜNCHEN), STEFAN WİSCHNEWSKİ (MÜNCHEN), ANNE WODTCKE (MÜNCHEN)
VASSİLLİEA STYLİANİDOU (BERLİN), NEZAKET EKİCİ (BERLİN), HACER KİROGLU (ISTANBUL), MOHAC YÜCEL (ISTANBUL)
Curator Dr.Erica Wacker -Babnik in cooperation with Beral Madra
Landeshauptstadt ,München Kulturreferat
24 MARCH- 14 APRIL 2009
EXHIBITION OF BERLİN SENATE ISTANBUL SCHOLARSHIP ARTISTS
GABRIELE BASCH, SUSANNE BOSCH, THOMAS BÜSCH, ERIK GÖNGRICH, NATASHA SADR HADGIGHIAN, ISA MELSHEIMER, CATRIN OTTO, NADA SEBESTYEN, YUAN SHUN, ROLAND STRATMAN
CURATOR AND MENTOR: BERAL MADRA
24 MARCH- 14 APRIL 2009
EXHIBITION OF BERLİN SENATE ISTANBUL SCHOLARSHIP ARTISTS
GABRIELE BASCH, SUSANNE BOSCH, THOMAS BÜSCH, ERIK GÖNGRICH, NATASHA SADR HADGIGHIAN, ISA MELSHEIMER, CATRIN OTTO, NADA SEBESTYEN, YUAN SHUN, ROLAND STRATMAN
CURATOR AND MENTOR: BERAL MADRA
DIRTY STORY
23 OCTOBER 2009 – 24 NOVEMBER 2009
YEŞİM AĞAOĞLU, HAKAN AKÇURA, EVRENSEL BELGİN, NERİMAN POLAT, MURAT MOROVA, FULYA ÇETİN, NALÂN YIRTMAÇ, CANAN BEYKAL, İLHAN SAYIN, HAKAN GÜRSOYTRAK, ERDAĞ AKSEL, MURAT BAŞOL, BURAK KARACAN, AKTİF KOLEKTİF, ÇAĞRI SARAY, VAHİT TUNA, EXTRAMÜCADELE VE SERPİL ODABAŞI
METİNLER : MAHMUT KOYUNCU VE YAHYA MADRA
PUBLIC FABRIC
BETTİNA ALLAMODA – RAINER KAMLAH
1-30 DECEMBER 2009
SILVINA DER MEGUERDITCHIAN
AFERIM YAVRUM!
LITTTLE GESTURES OF COOPERATION
5 FEBRUARY- 13 MARCH 2010
PASSWORD ISTANBUL
CONTEMPORARY ART COLLECTION FOR POINT HOTEL, GAYRETTEPE
OCTOBER 2008-APRIL 2010
YEŞIM AĞAOĞLU, GÜLÇIN AKSOY, VOLKAN ASLAN, OKAN BAYÜLGEN, ALİ CABBAR, NURI BILGE CEYLAN, NEJAT ÇINAR, MELIH GÖRGÜN, HAKAN GÜRSOYTRAK, GÜL ILGAZ, BENGÜ KARADUMAN, ESEN KAROL, SERHAT KIRAZ, SITKI KÖSEMEN, PABLO MARTİNEZ MUNIZ, MURAT MOROVA, SINAN NIYAZIOĞLU, KADRI ÖZAYTEN, ARDAN ÖZMENOĞLU, GÜNNUR ÖZSOY, GÜLAY SEMERCIOĞLU, NIHAL SESALAN YÜZSEVER, KEMAL TUFAN, BAŞAK ÜRKMEZ, MOHAÇ YÜCEL
ALL ACTIVITIES HAVE BEEN REALIZED IN COLLCABORATION WITH: EUROPEAN CULTURAL ASSOCIATION /AVRUPA KÜLTÜR DERNEĞİ, GELECEK KÜLTÜRÜ VE SANATI VAKFI / NUOVA ICONA
NETWORK PARTICIPATIONS
23-24 june 2002
Ars Aevi/ 10th Anniversary, Sarajevo / Forum 1992-2002
"Contemporary Art Network"
Alexander Adamovic, Daniel Buren, Bruno Cora, Marino Cortese, Anna Detheridge, Kim Levin, Beral Madra, İlija Simic, İgor Zabel
7-8 December 2002
Symposium, AICA Hellas, Athens with Goethe Institute
"Centripetal and Centrifugal Trends", Methods and Roles of Criticism
Denys Zacharopoulos, Henry Meyrig Hughes, Efi Strousa, Ute Meta Bauer, Rosa Martinez, Beral Madra
5-11 april 2003
Ashkal Alwan, Beirut, Homeworks II
Cultural Practices in the Region
Exhibitions, performances, Forum
9-10 June 2003
1st CEI Central European Forum,
Continental Breakfast Project
Giuliana Carbi,Lilia Dragheva, Julia Fabenyi, Anders Harm, Sirje Helme, Katalin Neray, Jerzy Onuch, İrena Popiashvili, İnna Reut, Anda Rottenberg, Emoke Sillar, Olga Sviblova, Domokos Szollar, Beral Madra
12-14 June 2003
Venice Agendas
Wimbledon School of Art, Invited guest
18-20 September 2003
AICA Turkey Forum, Istanbul
In conjunction with the 8th Istanbul Biennale
"Art Criticism and Curatorial Practices East of the EU"
Participants from South Caucasus and Middle East,
Efi Strousa, Anda Rottenberg, Henry Meyric Hughes, Ramon Tio Bellido, Vanessa Reed, Stephen Wright, Pascal Brunet, Zoran Eric
1-6 October 2003
Caravansarai, International Forum for Visual Arts, Tibilisi
Guest Speaker
26-28 March 2004
Continental Breakfast, Adam Mickiewicz Institute, Austrian Cultural Forum, Warsaw
"The Social Relevance of Contemporary Art in Europe"
Anda Rottenberg, Gerald Matt, Dunia Blazevic, Ulrike Groos, Tineke Reijnders, Giuliana Carbi, Barbara Novakovic, Iara Boubnova, Ami Barak, Maria Anna Potocka, Hedwig Sachsenhuber, Beral Madra
12-16 April 2004
Gazimagusa Symposium, North Cyprus
Eastern Mediterranean University
"Momentum, Metamorphosis, Manifesto"
Symposium on Architecture, Historiacal Heritage, Visual Arts
Participants from Mediterranean Countries
22-25"April 2004
İETM Informal European Theater Annual Plenary Meeting, Budapest
Traditional Culture, Contemporary"Arts and Cultural Identity, "Whose Is This Song?"
Andres Torök, Bernard Favier d'Arcier (Avignon), Niels " Storm" Robitsky (Berlin), Beral Madra (Istanbul)
13 September 2004
KADER Symposium, Bosphorus University, Istanbul
"Raising Mutual Understanding: Women in Turkey and the EU"
1-3 October
New Art Union
Art Caucasus, Tibilisi
1st Art Fair in Tibilisi, participating Armenia, Azerbaijan, Art Moscow
John D. Wilson (Art Chicago), Anne Lalumiere, Beral Madra
6-9 October 2004
Beirut and Amman Research Visit funded by Mondrian Foundation and Prinz Claus Foundation, with curators, museum directors from Netherlands and Turkey
6-10 November 2004
International Conference in Amsterdam, Music in ME, Neil van der Linden,University of Amsterdam Rokus Groot
"Modernity and Post-modernity in Music Practices of the Middle East and North Africa"
Alireza Mashayki (Teheran), Saed Haddad (Jordan), Azza Madian (Egypt), Claude Chalhoub (Lebanon), Aleya Hamza (Egypt), Heba Farid (Egypt), Rageh Daoud, Egypt), Ahmed Essyad (Morocco), Mounir Anastas (Palestine), Hiba Kawas (Lebanon), Yannis Kyriakides (Cyprus), Beral Madra (Istanbul)
27-28 April 2005
Workshop and Exhibtion, Diyarbakır Art Center, Diyarbakır, Turkey
"A Consumption of Justice"
FERDA KESKİN, BERAL MADRA,BASSAN ALKHOURİ,ALI AKSAKAL, RUBEN AREVSHATIAN ,MAHA ABU AYYASH, EVRENSEL BELGİN, ANDREJ DERKOVIC,HEBA FARID, LAMIA JOREIGE, PANAYIOTIS MICHAEL, OLIVER MUSSOVIK,BEHRANG SAMADZADEGAN,ZEHRA ŞONYA, İLIKO ZAUTASHVİLİ AND DUTCH ART INSTİTUE WORKSHOP GROUP
9,10,11 June 2005
VENICE AGENDAS/Wimbledon School of Art, Metropole Hotel, Riva degli Schiavoni, Venice
"Neigbours in Dialogue"
JUNE 9 / NEIGBOURS IN DIALOGUE / ROUNDTABLE AND BOOK LAUNCH
CHAIR: VITTORIO URBANI/BERAL MADRA /
PARTICIPANTS:Leyla Akundzadeh (Baku, Azerbaijan)
Ruben Arevshatian (Erivan, Armenia); Khaled Hafez (Cairo, Egypt)
Tirdad Zolghadr (Teheran, Iran); Kamal Boullata + Jack Persekian (Jerusalem, Palestine); Nermin Saybaşılı (Istanbul, Turkey)
Shalva Khakhanashvili (Tibilisi, Georgia); Salwa Mikdadi (Berkeley, California)
Salah Barakat (Beirut, Lebanon)
7-8 June 2005
Continental Breakfast
Meeting,UNESCO ROSTE Palazzo Zorzi, Venice
"The Expanded Map / To trace, To divulge, To Protect"
5 March 2009- A Soul for Europe Working Meeting, Istanbul Modern
CONFERENCE PARTICIPATIONS, JURY MEMBERSHIPS, ADVISORY
CONTRIBUTIONS
1990 Participation as Delegate at "Art Without Frontiers" Conference, Glasgow
1990 Participation "Arts International" Conference , Fondazione Gini, Venice
1990 Participation in the 2nd Minos Beach Symposium, Crete
1991 Participation in 25th AICA Congress, Santa Monica, Los Angeles
1992 Participation in the 26th AICA Kongres, Vienna
1992,1993 DAAD Jury Membership (Berlin)
1992 Participation in the Symposium organized by Eppos Cultural Association, Rhodes
1992-1993 Istanbul Greater Municipality Installation Project of Three Dimensional Contemporary Art Works to Open Spaces, Jury Membership
1994 Participation in the Symposium of Arte Fiera Bologna
1994 -1998 The International Scholarship of The Senat of Berlin Jury Membership and Istanbul Representation
1995 Golden Orange/ 1st International Short Film/Video Festival, Antalya
1995 Participation at Med Urbs Vie Collogium organized by Rotterdam Arts Council
1995-96 Member of the Commitee for The Rockfeller Foundation Contemporary Art Project for Islamic Countries
1996 Member of the Advisory Committee of the Israeli Forum for Mediterranean Culture, Jerusalem
1997-2001 Artistic Advisor and curator of Borusan Art Gallery
1999-2001 Artistic Advisor and curator of WestLB, Istanbul
1999 March- Participation at the International Collogium, Bonn 'Dialogue of Cultures'
1998-99 Founding member and lecturer of the Art Management Programm at Yildiz Technic University Art and Communication Faculty
2000 March Symposium, "The Possible Workshop", Venice
2000 October- Art-Exchange Forum for South East Europe, Thessaloniki
2001 February-March, Artistic Advisor of Motorola HQ, Istanbul.
2001 May, "21st Century Museums," Salzburg Seminars, Selected Delegate
2001 July, Ars Aevi Symposium, Sarajevo, Bosnia Herzegovina
2001 September, AICA Symposium in 7th Istanbul Biennial.
2002 January, participation in workshop and conference in Open Society Institute, Baku, Azerbaijan
2002 February, Conference on Contemporary Art in Turkey for Turkish-American Business Forum, New York and for Art Department, University of Massachusetts, Amhaerst, USA
2002 March, Symposium in Kunstmuseum, Düsseldorf "Der Preize der Freiheit: Kunst und Fundamentalismus"
2003 May,1st, Calarts, Los Angeles, Conference on ContemporaryArt in Turkey 20-21 September
2003 September AICA TURKEY (International Association of Art Critics) 2003 October Symposium, "Caravansarai", Forum in Tbilisi, Georgia
2004 March 27-28 / Continental Breakfast Symposium, Warsaw, Poland
2004 April – Key note Speaker in IETM Congress in Budapest
2004 April 12-16 / Mediology 3- Cyprus- keynote Speaker 2004 May- AKD and AICA Turkey Forum at Mimar Sinan University
2005 March, AICA International Board Meeting, as Vice President
2005 September, "WHOLE", Roundtable of Continental Breakfast, Ljubliana Castle
2005 September, AICA Ljubliana, congress delegate
2005 December, INHA, Paris, Symposium
2006 February, ARCO, Madrid, Panel Discussion
2006 March, AICA Meeting, Paris
2006 March, Conference in Sarajevo, ARSAEVI
2006 June, Global Challenge for Museum,Workshop in ZKM, Karlsruhe, Germany
2006 July, Public Programming, Workshop in Tate Modern, London, UK
2006 September 22 – 24 State Museum of Contemporary Art, Art Theorists' Workshop, Thessaloniki
2006, September 29-30, International Symposium 'The Aesthetics of Resistance', Műcsarnok / Kunsthalle, Concept: Róza El-Hassan, Dóra Hegyi, Bea Hock, Organizer: tranzit. Hu, Co-organizer: Agency for Contemporary Art Exchange (ACAX), Budapest
2006, October, 15-20, AICA International Congress, Paris
2006 24-26 November, Symposium "Borderlines", Athens.
2006 29 November-3 December, Berlin Senate Scholarships Jury Meeting, Berlin
2006 13 December, Survival and Re-orientation of Crafts, Premsela Foundation, Amsterdam
2006 19-20 December European Council Brainstorming Meeting, Paris
2007 April, Studio Visit in George Washington University, Washington DC
2007 19 April Lecture on Contemporary Art in Turkey and Middle East, American University, Washington DC
2007 20-23 May, Thessaloniki Biennale, Forum
2007 7 June, Continental Breakfast, Venice Forum, "Outposts", supported by CEI
2007 1-8 July, Workshop in Yerevan, Free University (Ruben Arevshatian)
2007 7 September, 10th Istanbul Biennale Forum, Istanbul Modern & AICA Turkey, MSÜ Oditorium
2007 20-23 September, Continental Breakfast, Istanbul Forum "After All", BM Suma& AKD, MSÜ Oditorium
2007 19 October Roma Pavilion International Award for Young Curators and Art Critics, organized by Open Society Institute
2007 3-5 October, "Art Attack", Competition Jury membership, Lefkoşa/Nicosia (invited but could not enter South Cyprus)
2007 9-11 November, ARS AEVI, Meeting of Museum Directors of Southeast Europe, Sarajevo
2007 11-12 December, A Soul for Europe, Berlin Konferenze, Berlin, Akademie der Künste, Pariser Platz
2008-2009 – Advisor of Visual and Media Arts for Beirut Center for Arts, organized by GAIA Heritage and Ministry of Culture, Lebanon
2008 22-25 May, Faenza, Contemporary Art Forum, Italy
2008 24-26 June, Apollonia Forum, Strasbourg, France
2008 17-19 November, Nouvelles Perspectives du Dialogue Interculturel en Europe, Centre Pompidou Paris, UE, 2008, FR
2009 6-8 March, City and Art www.cityandart.org; Mimar Sinan Fine Arts Faculty, funded by Civil Dialogue of EU
2009 June Continental Breakfast Forum, 54th Venice Biennale
2009 16-17 October Soul for Europe Forum, Guimares, Portugal
2010 15-18 March, Soul for Europe Brussels Meeting fort he organisation of İstanbul 2010 Forum.
2010-14-15 April, Jury member of 6th Competition of INNOVATION in Moscow, organized by NCCA Moscow
2010 12-13 October SOUL FOR EUROPE, FORUM ISTANBUL, "Global Politics – Cultural Visions", Tophane-i Amire Culture Center
2010 10-12 November, Congress Europes For Production Centers and Platforms, Espai Cultural Caja Madrid, Plaça Catalunya, BARCELONA
2011 June 1st 2011 to June 4th 2011 Continental Breakfast. Place of Encounter Fifth CEI Venice Forum for contemporary art curators from Venice, Palazzo Zorzi (Castello 4930)
2011 4-5 November, Tbilisi, Open Society Georgia Foundation Conference Room, Workshop for Contemporary Art Curators, Curating Georgian Visual Art
2011 December- 2012 January Seminar on Modern and Contemporary Art at Bilim ve Sanat Vakfı, İstanbul
2012 25 February Koç University International Artist in Residence Workshop: Presentation on Berlin Senate İstanbul Residency (since 1988).
BERLIN SENATE CULTURAL AFFAIRS SCHOLARSHIP
Since 1995, Jury Member of Berlin Senate Scholarships for London, New Yok, Pasadena, Moscow, Istanbul and Mentor of Istanbul Scholarship
Resident Berlin Artists in İstanbul under Mentorship of Beral Madra:
1992-1993 MİCHAEL BAUSE/ KNUT BAYER,
1993-1994 GİSELA WEİMANN/ THOMAS BÜSCH,
1994-1995 LİLİ ENGEL/ KATHERİNA HOHMANN;
1995-1996 WERNER KLOTZ/ OLİVER OEFELEİN,
1996-1997 LOTHAR MİCAHEL PETER/ WOLFGANG STİLLER,
1997-1998 BİRGİT MARİA WOLF / GEORG ZEY
1998-1999 MONA YAS/WERNER KLOTZ
1999-2000 ROLAND STRATTMANN/DIMITRIS TZAMOURANIS
2000-2001 NADIA SEBESTIEN/ ERIC GÖNGRICH
2001-2002 YUAN SHUN/ CATRIN OTTO
2002-2003 INA WUDTKE/FLORIAN ZEYFANG
2003-2004 SUSANNE BOSCH/ NATASHA SADR HAGHIGHIAN
2004-2005 GABRIELE BASCH/KATJA EYDEL
2005-2006 NEZAKET EKICI / FLORIAN WÜST
2006-2007 BERNARDO GEORGI / ULRIKE MOHR
2007-2008 PARASTOU FOROUHAR/ISA MELSHEIMER
2008-2009 CHRISTOPH KELLER/MARISA MAZA
2009-2010 RAINER KAMLAH / FARKONDEH SHAHROUDI
2010-2011 GEORG KLEIN/ SANDRA SCHAEFFER
2011-2012 JOHANNES VOGEL/ CAROLYN KYRZECKI
2012-2013- NANDOR ANGSTENBERGER /CARLA MERCEDES HIHN
PUBLICATIONS
1975 Rudolf Naumann,"Die Architektur Anatoliens"(translation into Turkish)
1981 G.Richter,"Greek Art"(translation into Turkish.)
1983 Contributed to the catalogue "Anatolian Civilisations" published on the occasion of the exhibition, Greek and Roman Section
1989 Published articles of 1980-1989 in "Çagdas Sanatın Kimligi" (Identity of Contemporary Art), Istanbul
1980 Articles and interviews in the following newspapers and art journals:
Sanat Çevresi (1980-1989), Gösteri (1985-1993), Cumhuriyet (1980-1993), Arredamento-Dekorasyon (1989-1999), Kalın (1989), Istanbul (1992-96), Yeni Yüzyyl (1994-1995), Evrensel (1995), Flashart International (Summer 1995-96), Neue Bildende Kunst (September 1995), Radikal (daily newspaper-1995-2010); Birgün (2011-)Kritische Berichte 4/1998 (Ulmer Verein); Visiting Arts 40/Summer 1999; The Large Glass (August 2000)
SELECTED ARTICLES
Beral Madra, "Dark Rooms and National Pavilions", Review on 49th Venice Biennale, Third Text, 57, Winter 2001-2002
Beral Madra, Dialogo tra Uguali, Ziggurat, arte contemporanea e cultura in Sardegna e nel Mediterraneo, III, no.6, gennaio/aprile 2002
Beral Madra, "Non Canonical Cultural Forms" Gazet'Art, no.2/ May 2004
Beral Madra, Eclairages: La Turquie, canditate a l'entrée dans l'Union, Relais 3, juin 2005, p.12
Beral Madra "The concept "Museum" in Turkey, Gazet'Art, no.3/ September 2005
Beral Madra," The Opening of Istanbul Modern", Third Text 75, volume 19, issue 4, july 2005,"
BOOKS
1996 "Post-peripheral Flux" A Decade of Contemporary Art in Istanbul, Literatür Yayınevi, Istanbul
2003 "İki Yılda Bir Sanat" ( Biennial Texts) 1987-2003, Norgunk Yayınları
2004 "Art Criticism and Curatorial Practice East of EU" Workshop and Roundtable in Conjunction with the 8th Istanbul Biennale, AICA"Turkey Publication (March 2004)
2005 "Neighbours in Dialogue", ed: Beral Madra / Ayşe Orhun Gültekin, Norgunk Publications
2007 Komşularla Konuşmalar", ed: Beral Madra / Ayşe Orhun Gültekin, Norgunk Publications
2007 "MAIDAN", Contemporary Art in South Caucasus and Middle East, ed. Beral Madra, BM Contemporary Atrt Center Publication.
2008 AFTER ALL/ HERŞEYDEN SONRA, ed. Continental Breakfast Symposium, September 2007, BM CAC Publication, Istanbul
2009 HOME AFFAIRS, ten articles published in Radikal 2000-2009, BM CAC Publications
2008-2010 Edited the books and catalogues of Istanbul 2010 ECOC Visual Arts Directorate.
2012 Text for Remembering İstanbul, 12th İstanbul Biennale, IKSV Publication
2012 Text for Marakkech Biennale Publication
*BM Contemporary Art Center is a non-profit institution since 1991.
ALMAN LİSESİ 50.YIL MEZUNLARI /50th ANNIVERSARY OF GERMAN GYMNASIUM ALUMNI
1961 yılında İstanbul Alman Lisesi'ni bitirenler mezuniyetlerinin 50. yılını kutlamak amacıyla İstanbul'da buluşuyorlar.
1961'de 24 kişi mezun olmuştu. Bunlardan yurt içi (Ankara, İzmir) ve yurt dışından (Kanada, Amerika, Almanya) İstanbul'a gelebilen 14 kişi, ilk Türk hocalarından Cahide Atakul, Huriye Necatigil ve Gökşin Dinler ile birlikte 12 Mayıs 2011 günü saat 11.00 de okulda yapılacak küçük bir törende bir araya geliyorlar. 
1961 yılı mezunları okul açısından da büyük önem taşıyor: Savaş sonrasında 1953'te yeniden açılan Alman Lisesi'ne o yıl başlayan ilk öğrencilerden (127 kişi) 1961 yılında ancak 24 kişi mezun olmuştu. Bunların arasında bugün diplomatlar, öğretim üyeleri, sanat eleştirmenleri, mimarlar, mühendisler ve bürokratlar bulunmaktadır.
1868 yılında, İstanbul'da yaşamakta olan Alman kolonisinin çocuklarının okul ihtiyacını karşılamak üzere kurulan İstanbul Alman Lisesi, Almanya dışında açılmış ilk Alman okulu olması açısından da önem taşır. Okul, birinci ve ikinci dünya savaşları nedeni ile 1918-1924 ve 1944-1953 arasında kapatılmıştı. 1953'te ilkokul dışında üç hazırlık sınıfı ve 6, 7, 9, 10. sınıflarla yeniden öğretime başladı.
Galata Kulesi yakınındaki okul binasının 1894 İstanbul depreminde büyük hasar görmesi üzerine, Tünel'de, Galip Dede Mevlevihanesi'nin (Galata Mevlevihanesi) alt tarafındaki halen kullanılmakta olan bina inşa edilerek 1897'de hizmete açıldı. 1898'de Alman imparatoru II. Wilhelm ile imparatoriçenin de ziyaret ettikleri okulun binası 1903'te yapılan ekle büyütülerek bugünkü halini aldı. Alman Lisesi'nin ilk Türk mezunu 1907'de gazeteci Ahmet Emin Yalman oldu.
[portfolio_slideshow]